Indians most keen on driverless cars: Survey
Global survey of 21,000 adults across 28 countries finds respondents in developing markets, particularly India, most eager for self-driving cars.
Driverless cars may be decades away from becoming a reality in India, but the technology seems to have piqued the interest of many Indians. A recent survey on public perception of autonomous vehicle tech and self-driving cars revealed some interesting finds – 49 percent of Indian respondents were most excited about driverless cars, followed by survey participants in Malaysia (48 percent) and China (46 percent). The positive perception towards self-drive cars in these nations was much higher than the global 30 percent average.
In comparison, developed countries such as Britain (19 percent), the US (22 percent) and Germany (19 percent) saw fewer respondents favouring driverless cars.
The study was conducted by global market research firm Ipsos, which surveyed over 21,000 adults across 28 countries to understand consumer openness. The survey was centered on the assumption that cars would be equipped with automation technology in 10 years.
"Indians want to get rid of driving hassles like unruly traffic and poor roads. They believe autonomous cars are going to make life easy," said Parijat Chakraborty, executive director, Ipsos Public Affairs & Loyalty.
The survey found 64 percent of Indians were keen to use autonomous parking always or frequently, and 65 percent said they would use autonomous functionality while driving in the city (highway: 61 percent).
The poll further revealed that 78 percent Indians felt self-driving cars would be 'more relaxing' – second highest out of the 28 countries in the survey (Malaysia: 81 percent). Moreover, 67 percent felt self-driving cars would be 'safer', while 69 percent felt it would be 'more economical'.
Ground reality
The excitement around driverless cars may be high among Indians, but the shift towards such technology is far slower in India than in other countries. The rollout of autonomous vehicles will be a complex task in India due to significant challenges such as poor infrastructure and lack of reliable traffic data. However, what will set the ball rolling will be Advanced Driver Assistance Systems (ADAS), which have already started making their way into high-end offerings from luxury carmakers, aiding drivers to safely tackle regular driving manoeuvres, with features such as adaptive cruise control, lane departure warning and blind-spot detection, and also while parking, with the auto park-in and park-out features now being standard on many a Volvo, BMW and Mercedes-Benz.
While infrastructure and abominable mannerisms of motorists on the road look to persist as major constraints for at least the foreseeable future in the country, in another report, Bhasker Canagaradjou, head of India consulting at Ipsos, mentions that a possible but complex solution to this challenge could be developing adaptive machine learning algorithms based on existing driving habits and road conditions. More importantly, Indian carmakers will have to reduce their time to market by increasing partnerships in artificial intelligence, safety technologies and software integration.
What is another bigger concern is the commercial viability of such high-end technologies in the price-sensitive Indian market. "It will, perhaps, be the most challenging act for the sector to balance," mentions Canagaradjou in his report.
Key vehicle autonomy initiatives in India
India is currently at the No. 4 spot globally in terms of its vehicle parc and projected to quickly scale up to be No. 3 by 2020. As a result, while it is moving fast, the pace cannot be sustained by outdated technology.
Fleet telematics, electrification, connected vehicle technology, V2V and V2X communications and auto cyber security are just some of the areas which are seeing vast developmental work in the automotive space in the country, given its strong IT credentials.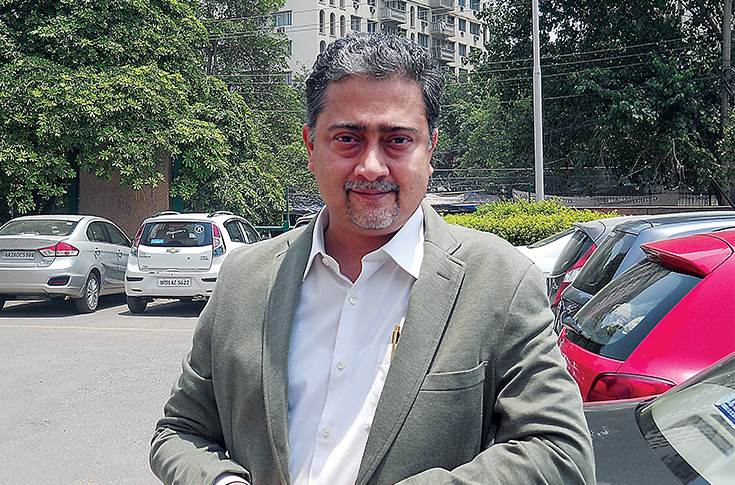 Parijat Chakraborty, executive director, Ipsos public affairs
From a technology perspective, these are all the stepping stones to full vehicle autonomy. ARAI and Cognizant are co-developing the first indigenous autonomous car prototype, which should start testing soon. The homegrown automaker, Tata Motors is also working on the autonomous cars' framework in India and developing semi-autonomous vehicles. Minda iConnect and Microsoft also recently announced a strategic collaboration to locally develop connected vehicle technologies and deliver enhanced driving experiences.
On the regulatory framework front, proposed amendments in the Motor Vehicle (Amendment) Bill 2016 are set to permit autonomous vehicle testing in India. All these positive signs do leave hope of full vehicle autonomy coming to the Indian market, albeit it could be that they are restricted to certain quarters.
(This article was first published in the June 15 2018 issue of Autocar Professional)
RELATED ARTICLES