Made in India: Suzuki Hayabusa
Time stands still when the first production bike to blast past 300kph comes to life at Suzuki Motorcycle India's Gurgaon plant. Kartikeya Singhee writes on metalmorphosis.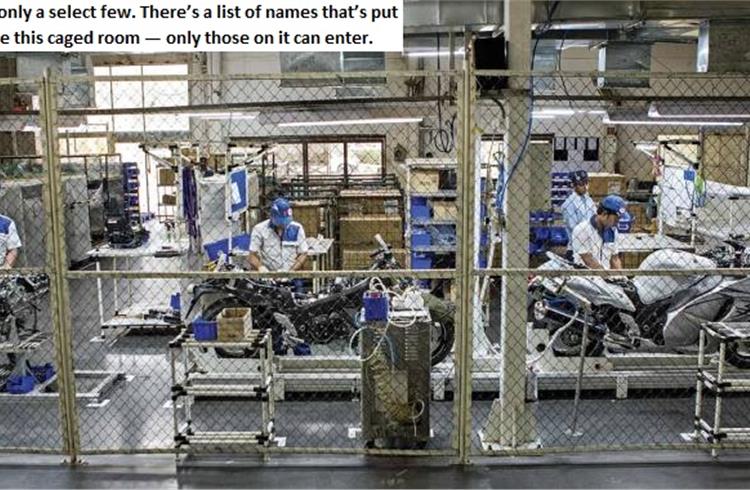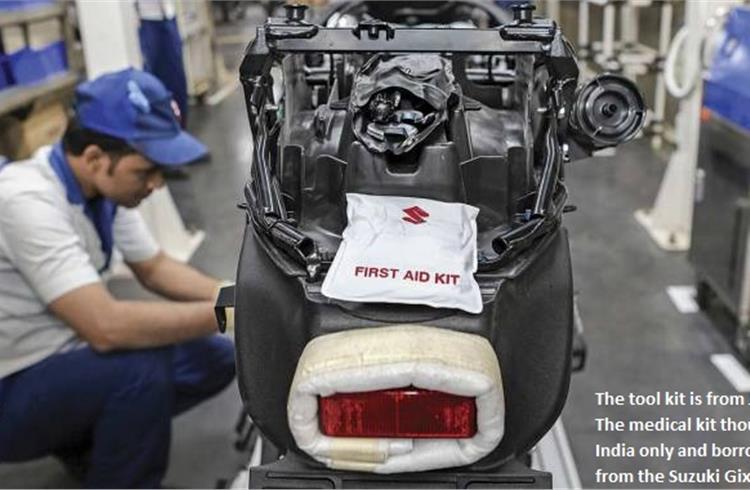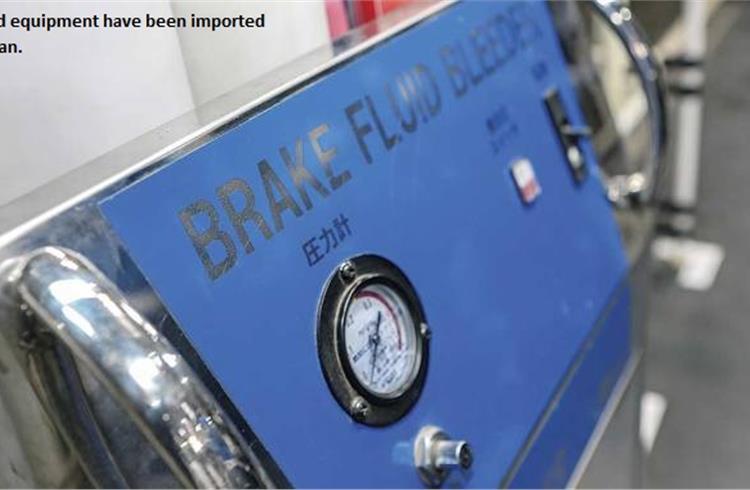 Over a decade ago, Suzuki Motor Corporation (SMC) developed a machine so unique that it instantly attracted a devoted fan following globally. Like its namesake, the Japanese peregrine falcon, the Hayabusa is renowned as a global automotive icon of audaciousness and speed.
As the first production motorcycle capable of breaking the 300kph barrier, it represents cutting-edge engineering at its very best. In the years since the first-generation Hayabusa wowed the world, faster motorcycles have been made, but the Hayabusa's iconic stature and distinctive styling have won it a loyal following across the world.
The Hayabusa's top whack is now limited to 299kph, but that hasn't stopped it from clocking consistent sales numbers since its launch in 2008. Now, Suzuki Motorcycle India has started assembling the Hayabusa in India, a move that shows the company takes the 'Make in India' mantra seriously, and also understands the tastes of the Indian buyers. Autocar India, sister magazine to Autocar Professional, recently got exclusive access to Suzuki's assembly line in Gurgaon where the Hayabusa is assembled from CKD (Completely Knocked Down) kits with humongous attention to detail.
The plan to get this project off the ground was in the works for a long time. There were concerns though as assembling a motorcycle as fast and as precise as the Hayabusa requires extreme care and thoroughness. The go-ahead to 'Make In India' was given only once it was sure that Japanese quality standards could be maintained here as well. Suzuki Motorcycle India's managing director, Satoshi Uchida reiterates, "We had to maintain the same level as SMC, Japan and so, we had to gear up at SMIPL to make sure everything was at 100 percent."
Most important was to get the right operators for the job. The very best were chosen from Suzuki's existing pool of manpower and then trained further. "These operators were trained specifically for handling high-performance motorcycles by engineers from Suzuki's Toyokawa factory," confirms Jun Hashimoto, director (Production), Suzuki Motorcycle India.
Kaizen, Suzuki-style
In true Suzuki style, things were done thoroughly. Suzuki has a line that currently prepares Hayabusa kits for export to Brazil. But they modified the arrangements to get special packing done for India. Then there were the requirements to get the Hayabusa through homologation norms. Just consider, from design to production, it took Suzuki 10 months to get an internal okay on the saree guard and front number plate! It was tested and tested, until they were absolutely sure.
Think tens of thousands of kilometres. Yes, for parts that most customers will chuck even before they turn a wheel.
The Hayabusa is assembled in a cordoned-off section of the scooter and motorcycle plant in Gurgaon. Inside this pen, one Hayabusa at a time is built over 10 hours. It could be faster, but Suzuki has chosen to take things slow, and layer quality checks upon quality checks to ensure things are done right. Except for the 1340cc, four-stroke, four-cylinder, liquid-cooled DOHC engine, which is shipped completely built, the speed machine arrives in parts. On two tables sub-assemblies are built and fed to the three stations on which the Hayabusa grows, stage by stage. The first jig holds the engine to receive the frame and suspension, and is then hoisted to the next station where all the fluid, mechanical and electrical connections are laid out. The third and final station is where the motorcycle takes on its distinctive look. It takes four workers and two supervisors to complete the assembly. The vehicle check is then conducted by an operator and a supervisor. Material handling also involves a supervisor overseeing two operators.
The men in white make the Hayabusa in India. The men in blue — Yoshiaki Harada (left) and Suresh Babu (right) — helped get this superbike project off the ground.

One Hayabusa at a time, Suzuki will build this iconic motorcycle here in India. And, the canny decision to assemble this superbike in India has upset the applecart as Suzuki now offers one of the most recognised motorcycles in the country at a price-tag that is lower than most litre-class superbikes – Rs 13.57 lakh (Delhi). Clearly, Suzuki's sensibilities are also made for India and we can take this as a sign of bigger things to come.
RELATED ARTICLES