How Volvo is redefining disruption with safe cars and EVs
After nearly a decade of growth under Geely, safety-first Volvo is preparing to gamble it all on motoring's electrified future.
How Volvo is redefining disruption with safe cars and EVs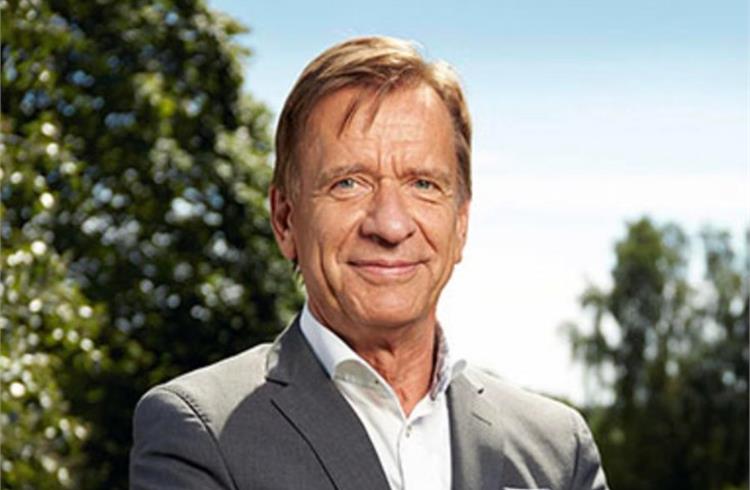 Samuelsson has overseen a spike in sales
Ford signed over Volvo to Geely nine years ago
How Volvo is redefining disruption with safe cars and EVs
Volvo's distinctive look...
... was lost under Ford's platform-sharing stewardship
Volvo aims to keep leading the way on safety
By 2025, every new Volvo will be an EV or a battery hybrid
Volvo's first EV, the XC40 Recharge, will arrive in 2020
Kerssemakers: new subscription model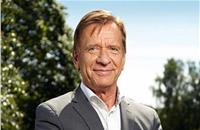 Volvo is probably the most interesting car company in the world right now. Yes, Volvo – that safe, dependable producer of safe, dependable cars. No more: the Swedish firm has morphed into a dynamic, disruptive force, producing stylish machines while challenging car industry conventions.
Some recent examples. Instead of joining the arms race to make cars faster, Volvo is limiting the top speed of its vehicles – and considered putting sensors in its cars to stop unsafe drivers. And while rivals are struggling to meet tough new emissions targets, Volvo is planning to make its entire operations free of carbon emissions a decade faster than regulators demand.
It has turned its little-known performance arm into a stand-alone premium electric brand, and is spinning off its combustion-engine operations into a separate firm so it can focus on EVs. It has expanded production into the US and offered test drives through Amazon. It believes car subscriptions could replace car buying in the near future, wants the public to decide the future of autonomous cars and appeared at a major car show without any cars on its stand. Volvo has also moved upmarket, reinventing itself as an SUV-led brand that rivals the premium German firms, and nearly doubled its sales to more than 600,000 cars. And, as a next step, Volvo wants half of the cars it sells to be fully battery-electric by the end of 2025, despite the fact that its first electric car won't reach showrooms – real or online – for another year.
Volvo aims its reinvigorated crosshairs at the medium-sized SUV ranks with a premium offering to compete with the Audi Q5, Mercedes GLC and Jaguar F-Pace.
That's all happened since 2010, when car giant Ford finalised a deal to sell the then distressed, struggling brand to Geely, at the time an unheralded Chinese firm known best in Europe for producing copycat cars.
Ford bought Volvo for around $6.5 billion (Rs 46,585 crore) in 1999 to add to what was then a growing line of 'prestige' brands. It significantly expanded Volvo's range, but did so through the use of shared Ford platforms, and the resulting cars lost much of the individuality Volvo had traditionally been known for.
Volvo's roadmap to revival was actually laid out late in the Ford era, when it began to push the brand further upmarket and launched the XC60 SUV. But when the 2008 economic crisis hit, Ford put Volvo up for sale. Numerous companies showed interest – reportedly including Volkswagen and BMW – but Geely ultimately won out, paying in the region of $1.15 billion (Rs 8,243 crore).
Given the reputation of Chinese car firms at that time, there were fears Geely's ownership would lead to a further decline in Volvo's standards. Instead, Geely was true to its words of hands-off ownership, giving Volvo the resources it needed, then stepping back and letting the firm get on with it. Essentially, Geely's approach was to let Volvo be Volvo.
A key moment in Volvo's revival was the appointment of former MAN trucks boss Håkan Samuelsson as CEO in 2012. His polite Swedish calm belies his determined, decisive leadership.
His focused strategy stems from Volvo's size: even with Geely's backing, it still can't match the resources of the VW Group. "We have to prioritise," says Samuelsson. "We cannot do everything so have to choose."
He adds: "We like to think we are very good at thinking in an open way. It's not a disadvantage being small. If you are big, there are probably too many experts on board who will tell you everything is important. That means it's not that easy to break out of the old way of thinking."
So far, Samuelsson has chosen right – and with conviction. Volvo worked with Geely to develop the Scalable Product Architecture platform to underpin a new generation of mid-size and larger models, starting with the XC90 SUV in 2016. The first car developed entirely under Geely ownership showed that any fears of a decline in Volvo quality were misplaced.
Volvo has subsequently led the development of the Compact Modular Architecture (CMA) for smaller vehicles, including the XC40 compact SUV. Crucially, it also future-proofed CMA by designing it to house both combustion-engined and electric powertrains. Henrik Green, Volvo's tech boss, says this reflects the fact that Volvo couldn't afford to develop separate platforms for combustion-engined and electric cars, as the VW Group has done with the MEB architecture. So it applied the lessons it learned surviving with far more limited resources. "You get very creative having no money and no time," laughs Green, reflecting on the firm's pre-Geely days.
Volvo is following the same trends – electrification, autonomy, shifting sales patterns – as most major car firms, but is setting itself apart through the decisiveness and speed of its actions. Volvo has turned its relatively small size – traditionally a huge disadvantage in the car industry – into a major strength by acting with the agility and responsiveness of a tech start-up.
Lex Kerssemakers, who has served as Volvo's commercial boss and now heads its new Direct Consumer Business division, says: "We need to act very quickly if we want to play a role in the future and not just become a commodity player, with third parties taking over our business. That sounds a little bit reactive but it's not, it's proactive. We see trends and we want to be part of those trends."
The biggest trend, of course, is electrification. Tough new emissions requirements and greater environmental awareness are pushing every car firm to electrify their range, but Volvo is aiming to do it faster. Every model it launches from now on will feature an electrified powertrain (a hybrid or full EV) with the aim that every Volvo sold by 2025 will be electrified in some form – 50 percent of those being an EV. By 2040, and preferably sooner, Volvo wants to be an EV-only firm.
There's no hedging here: no concurrent development on hydrogen, no further work on combustion engines, no insistence that diesel still has a role to play.
Kerssemakers insists that "the conviction we have as a brand going wholeheartedly into electrification is not because of legislation, but because we believe it's the right type of vehicle for the consumer".
The launch of the XC40 Recharge, Volvo's first EV, coincided with worldwide attention on global warming sparked by Greta Thunberg and other protesters. At the launch event, Samuelsson spoke of how the global community had failed to address the issue, but how he felt the business community could. For him, that means putting sustainability at the core of Volvo's thinking, "not as some add-on, because it's good or expected from us, but because we think it's really good for our business. It's about concrete actions more than symbolic pledges."
Coming from the leader of a company that has long produced polluting machines, it's provocative stuff. But Samuelsson's conviction was such that you believed he was speaking with honesty. He did so when announcing Volvo would limit all its cars to 112mph from 2021 onwards ("We know speed kills, and there is no reason to go beyond 112mph") and when looking at how it could use autonomous technology to aid safety by, for example, limiting speeds outside schools ("Some people could see that as intrusion, so we need to ask how far we should go in limiting choice and freedom").
It's the same with Volvo's approach to sustainability and the environment. Samuelsson is honest: he believes Volvo can help save the environment by going electric, but also thinks it can make money.
"If you introduce new technology in the first years, it will probably lower your margins, but after some years, you introduce new technology because you believe it will improve your profit," he says. "That's experience from the past. If you stay with outdated technology, that's not a smart way to improve your profits because the margins start to disappear, and you'll eventually close down." Samuelsson likens it to Volvo's long quest for safety: "I imagine when we introduced airbags in our cars, there were some bean counters who said this is not good for profitability."
That comparison highlights how Volvo's current disruptive, dynamic approach is actually consistent with its safety-focused history. At its best, the firm has always shown the courage of its convictions, rather than chasing trends. Geely, to its credit, has recognised that, and given Volvo the space and resources to do so. "In the past, we were also potentially a little bit disruptive," says Kerssemakers. "But now, with our increased size and importance on the market, people start to look at us a little bit more."
The timing has been fortuitous, too: the disruptive force of electrification has rewarded the quick thinkers. Samuelsson highlights the appearance of traditional-style engine grilles on EVs being launched by some rival firms as an example of how larger companies can become "trapped in a mindset".
He adds: "We encourage people to think outside the box, and with new technologies the field is levelled. It's a chance for smaller companies to make a difference. We realised early on that we have the chance of a lifetime to do something with new technologies coming in – and we are eager to be pioneers."
Creating a performance brand
Volvo's influence within the Geely empire now extends across multiple brands: it has turned its motorsport arm, Polestar, into a stand-alone electric performance car brand, and also shares platforms and technologies with Geely's upmarket new Lynk&Co marque.
Splitting out Polestar – a firm with little name recognition beyond the Swedish Touring Car Championship – seems a bold move, but a deliberately slow and careful brand-building exercise seems to be paying off, with strong early pre-sales for the Polestar 2, a hot SUV on the same CMA platform as the XC40.
Doing so also enables Volvo to focus on its core values of safety and sustainability. The two brands will remain closely linked, however, with future Polestar hot EVs set to be followed by similar-size Volvos on the same platform.
Changing the way we buy cars
Volvo isn't just changing the way it makes cars, it's out to reinvent the way it sells them. It is developing a no-commitment subscription-based model that it hopes can distribute a fifth of its cars within five years.
"The world is changing," says Lex Kerssemakers, who heads Volvo's new Direct Consumer Business division. "In the past, you went to a dealer, selected a car and followed the process. Now online sales are rising rapidly and we need to do something."
Kerssemakers describes it as a "non-paced journey", with Volvo still working out exactly how online sales and subscription services such as the recently launched Care by Volvo scheme (which is due to launch in the UK within the next year) might evolve.
"We are literally talking about a start-up," says Kerssemakers. "I'm totally convinced it will work, but if it doesn't, we'll find something else."
RELATED ARTICLES