FEV revs up to be a complete solutions provider to India Auto
FEV claims that its India Technical center in Pune is ready with BS VI testing services and electric mobility test benches to come up in 2020.
FEV operates a wide range of modern engine test cells, vehicle application facilities and laboratories around the world. With its India Technical Center in Pune already ready with BS VI testing services and electric mobility test benches to come up in 2020, the company claims it is well positioned to take on the disruptive future.
FEV India, the wholly-owned subsidiary of global engineering services and testing solutions provider FEV, is riding high on the increasing demand for its testing solutions in India. Not surprising considering India Auto Inc has to contend with a flurry of new mandatory norms across emission and safety parameters as well as ensure a consistent flow of new products in a time of fast-changing customer preferences. Reason enough to understand why OEMs across vehicle segments and Tier 1 suppliers are steadily eyeing solutions for faster and rapid product development and testing. It is this evolution in the domestic auto industry that is providing plenty of opportunities for players like FEV, which has globally proven solutions for testing emissions, vehicle powertrain, transmission and more recently EVs.
FEV India, founded in 2006, opened its first Technical Center in Pune with seven modern engine test benches and a vehicle application facility. The company offers a comprehensive range of powertrain and vehicle engineering services, providing support to customers in design, analysis, prototyping, powertrain and transmission development, as well as vehicle attributes, calibration and homologation for advanced internal combustion petrol, diesel, and alternative-fueled powertrains.
Analyser room at FEV India
It also designs, develops and prototypes advanced vehicle powertrain electronic control systems and hybrid-electric engine concepts that address future emission and fuel economy standards. The company has expanded its engineering capabilities to include full vehicle systems and now offers broad expertise in electronics, telematics and infotainment system engineering, cybersecurity and ADAS. FEV India also specialises in design and CAE, friction strip benchmarking, oil candidate evaluation, after treatment, vehicle and OBD calibration.
Speaking to Autocar Professional, Sushil Berry, managing director, FEV India said, "In India today, we are capable of delivering almost every solution to the automotive sector, starting from styling, body in white, electric and conventional powertrain and transmission. We are a complete solution provider with a full testing facility, conventional test benches, chassis dyno, transmission testing, NVH anechoic chambers and HiL facilities."
The Indian government's sharpened focus on electric mobility has energised the company, which foresees new business opportunities. At present work is underway to set up test benches for e-mobility solutions in India. Recognising the potential for speedy growth, the company has invested substantially in India over the past few years and is also committed to further investment in the country. FEV says it is the only company in India which has the experience of developing electric and hybrid vehicles for Indian OEMs way back in 2010 when it had developed a fleet of vehicles across various segments.
Vijay Sharma: "BS VI, RDE, CAFE norms and Bharat NCAP call for greater work for Indian OEMs."
"In the next four years, we will make fresh investments in our Pune technical centre. The BS VI application centre is ready and this year we are going to commission two test benches, an additional two in 2019 and by 2020 we will have the e-mobility test benches also available in the Pune Tech Centre," confirmed Dr Taner Göcmez, vice- president, FEV Asia.
Developing India-specific solutions
In India, FEV, in conjunction with a strong local team of personnel, works with every leading vehicle manufacturer and Tier 1 supplier with varying projects across several technologies. Over the past decade, its operations in the local market have helped it to understand the customer requirements better and provide solutions tailor-made for Indian conditions.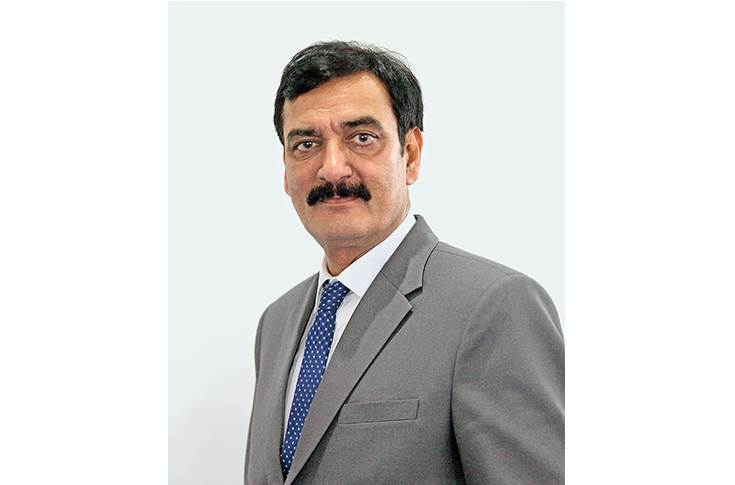 Sushil Berry: "We are capable of delivering almost every solution to the Indian automotive sector."
"We do almost everything with our Indian OEMs. For example, if the engine is capable of an upgrade or if it is a modern engine, we help the OEMs in the complete after-treatment solutions. Even if the engine is not capable of being upgraded, then we can also carry out development on the engine to make it capable. Our solutions depend on our OEMs, customer to customer. For example, Indian OEMs haven't worked on BS VI or equivalent technologies, electric powertrain or battery development. For this, they need a partner who can support them for a complete development process, on a turnkey basis, and FEV is doing exactly just that," said Berry.
In 2017, FEV India signed an MoU with the Central Institute for Road Transport (CIRT) to use the FEV testing facility for certification of engines and vehicles to benefit OEMs as a single-window solution. In 2018, FEV and MNIT, Jaipur joined hands for an industry-academia partnership to offer a joint master's program in 'Automotive Mechatronics'. Graduating students will have an Academic Mentor from MNIT and Industry Mentor from FEV.
"We are an engineering and development partner for our customers. We work with the customer across all segments of the industry including two-wheelers, three-wheelers, passenger vehicles, CVs, off-highway and locomotive applications. Our partnership starts with an OEM at the strategic level itself when they begin working on a product which would come to the market two- to five years later," said Vijay Sharma, technical director, FEV India.
Decade of growth
The past 10 years have seen FEV achieve significant growth in India. This has only served to further whet the company's appetite for speedier growth in the coming decade. The key strengths that have helped the company in India are the promise of German quality at an Indian price with extensive flexibility in offering solutions.
Dr Taner Göcmez: "In the next four years, we will make fresh investments
in our Pune tech centre."
As its Indian team has well expanded with core expertise in providing solutions to local customers, given the inherent strength of Indian engineers and the abundant technical talent and skills available locally, India is being increasingly tapped for global projects.
In the immediate future, FEV says growth will come from various areas including electrification of powertrain and complete EV development, where it sees huge scope to provide complete solutions to Indian OEMs. In fact, the company is already in discussion with a few India customers in this area.
In early October, FEV India had displayed fully developed and made-in-India electric three-wheelers for local OEMs at the FISITA conference. All the major aggregates of these three-wheelers have been sourced locally.
"The advent of EVs has bought the focus towards cleaner IC engines in all the major auto markets. Going forward, there will be more efforts to make the IC engine efficient and cleaner. Similarly, in India, we have BS VI, RDE, CAFE norms, and also Bharat NCAP coming. This will call for greater work for Indian OEMs and we will help them overcome these challenges," says Sharma.
FEV India recently showcased an electric three-wheeler at the FISITA World Automotive Congress in Chennai.
Today, FEV India has a strong team of more than 270 engineers in India and expects this number to touch 500 in the next two years with a strong presence in Pune, Chennai and Delhi.
Eyeing CV market for BS VI business
Speaking to Autocar Professional on global trends in the commercial vehicle sector, Peter Heuser, group vice-president, commercial powertrains, FEV Group GmbH said, "India is one of the major commercial vehicle markets globally and the upcoming new emission legislation of BS VI in India are a strong driver for us. Such new development needs new technologies and it is here that we help our customers in India. We have strong cooperation with Indian OEMs and engine manufacturers. We are even doing turnkey development for new engine families of off-road applications. We are also carrying out a lot of commercial vehicle engine testing at our facility in Pune, for after-treatment, mechanical development and even some benchmark testing," he said.
The Indian automotive industry has an extremely challenging time schedule to be ready for BS VI norms which are to be implemented from April 1, 2020, which is just about 17 months away. The shift from BS IV to BS VI, skipping BS V altogether, is unprecedented and not attempted anywhere in the world before, even in developed markets.
The company's India Technical Centre in Pune.
While this upgrade represents a big challenge, it also constitutes a big opportunity for FEV as the company has complete knowledge of this technology. Secondly, India being a cost-driven market, transplanting a solution from Europe, US or even China into India will not work. What's needed is an India-specific solution to be successful. According to Heuser, minimised operation and investment cost, long life durability and reliability are the three major targets for commercial vehicle powertrains in India.
"Given the investment that we have made in the past and our future investment plan, we see India as a high-potential market for us. In Asia, we are proud of our local team in this market and the capabilities that have been built. Since establishing ourselves here in 2006, we are building both virtual and physical competence for our customers," concludes Dr Göcmez.
(This article was first published in the November 1, 2018 issue of Autocar Professional)
RELATED ARTICLES