Continental India guns for accelerated growth
After completing a decade of manufacturing systems and components locally in India, global technology major earmarks fresh investment and also opens a new R&D facility in Manesar.
Think of the leading German automotive investors in India and Continental springs to mind. The 147-year-old technology company has been present in India for nearly 50 years now and for the past 10 years through technology partnerships (Continental Tires since 1974) and joint ventures as a legal entity.
To mark a decade of operations in India, the Bangalore-based Indian arm of the component supplier and tyre manufacturer has announced a three-digit investment in crores of rupees within the next two years in India towards expanding capacities in the existing plants as well as opening up a greenfield plant soon. It also plans to ramp up its headcount from 8,000 people to reach the 10,000 mark in two years. Since 2008, Continental has invested 260 million euros (Rs 2,106 crore) in India and designs, manufactures and supplies systems and sub-systems for OEMs. It currently has eight plants and a technical centre in Bangalore that supports Continental's global R&D activities.
Speaking to Autocar Professional in Bangalore on August 9, Frank Jourdan, Member of the Executive Board of Continental AG and President of the Chassis & Safety Division, said, "The global automotive industry is at the cusp of transformation, the largest it may have seen in its 130-year history. As a technology company, we are at the forefront of innovation. This requires technological prowess, R&D focus, business agility, and adaptability. We are making investments where it matters. India is an important market and an R&D hub for Continental, and it is in our strategy to bet big on this market."
Frank Jourdan: "We are making investments where it matters. India is an important market and an R&D hub for Continental, and it is in our strategy to bet big on this market."
Continental TCI, the in-house R&D centre in Bangalore, has ramped up its headcount aggressively in several technology areas. The R&D centre is well on its way to becoming a centre of competence for different technologies, including Artificial Intelligence and ADAS technologies. In the past three years, the major growth for TCI has come from systems development for assisting automated driving for passenger cars. This is base technology which goes in all products globally and not specific to India.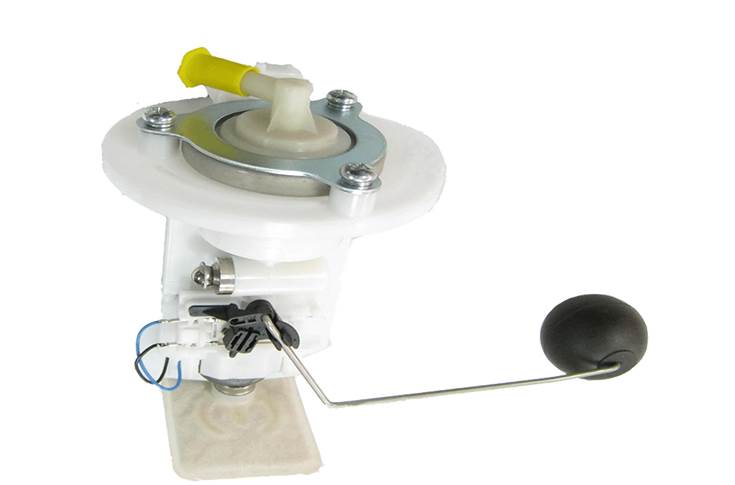 Fuel delivery module
TCI is also engaging actively with the automotive ecosystem in India. Recently, the company signed a MoU with the Indian Institute of Technology (IIT) Madras for advanced research in machine learning, for Continental's ADAS business. The joint research is for the application of bio-inspired neural networks to expand the scope of what assisted driving functions can accomplish.
Commenting on Continental India's future growth plan, managing director Prashanth Doreswamy said: "Continental has a rich legacy in India. We have been growing steadily in terms of business volumes, manufacturing and R&D footprint and technology achievements. With competent resources and proven Continental technologies, timely investment will propel our localisation efforts for safe, clean and intelligent mobility, for both the passenger car and two-wheeler segments".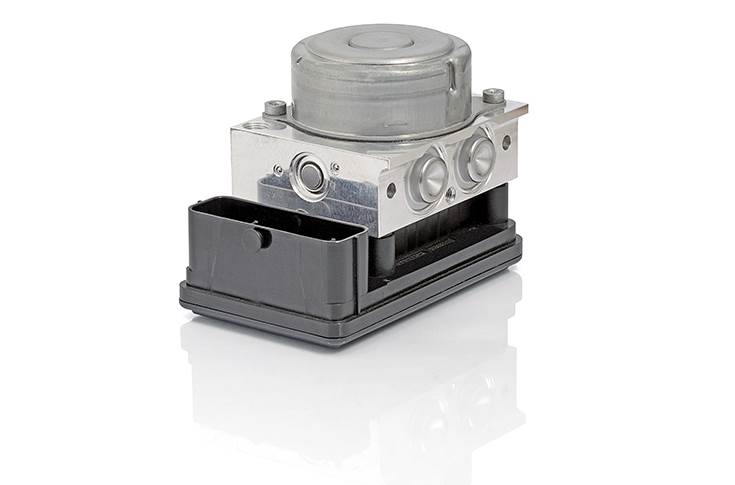 MK 100 entry-level ABS.
Without revealing the specific investment plans, Doreswamy said the new investment will go into introducing new technologies as well as building a new manufacturing facility to expand capacity. The company foresees growth in all its three automotive divisions including chassis and safety, interiors and powertrain in the next few years in India.
Opens new R&D unit in Manesar
On August 22, Continental inaugurated a new unit for its R&D operations in Manesar. The new facility, located within its existing Gurgaon Plant premises, will cater to global and regional R&D requirements for its brake systems businesses. Currently, the capabilities of the R&D centre at Gurgaon include design and testing for brake systems and offshore engineering activities for Continental's Italy and Japan regions. The Bangalore-based TCI, with full-fledged R&D operations, caters to Continental's entire automotive business, globally.
"As a technology company, it is Continental's priority to invest in the technologies of tomorrow. India is an important R&D hub for Continental, and we plan to increase our R&D footprint in the country. With focused R&D, innovations and ongoing improvement of our components and systems, both at this new centre dedicated to brake systems and at TCI, India's contribution to Vision Zero – a future with zero accidents – will be significant," said Prashanth Doreswamy.
Two-channel ABS MK 100
Thomas Laudes, MD, Continental Automotive Brake Systems (India), who also heads the Hydraulic Brakes business in India, said: "We are glad to make this investment to broaden the scope of R&D and further strengthen existing capabilities at this location. At Continental Gurgaon, we manufacture and assemble a series of products that enhance safety in vehicles at various levels. Now, with a full-fledged R&D Center, we are enhancing the added value to the corporation by driving innovation."
According to Krishan Kohli, head of the Vehicle Dynamics business in India, "With a range of safety technologies that address current legislative requirements and are future-oriented, Continental is in a position of strength in the market. This new R&D centre houses the Vehicle Dynamics test labs and will augment our R&D and engineering presence in India. We are excited to be part of this growth."
Gearing up for electronic stability control
Continental views clean, safety and connected mobility solutions as major growth drivers in India. After mandatory ABS for two-wheelers above 125cc and also passenger cars kicked in two years ago, its ABS products have helped increase revenues sizeably.
Engine Control Unit.
Now taking a step ahead, it has begun localising ESC (Electronic Stability Control) which is not yet mandated but has already bagged business from two OEMs. Also, the company is bullish on upcoming BS VI norms as a growth driver for both its two-wheeler and passenger car solutions. Elaborating on India's contribution in its global R&D, Frank Jourdan said India is the second biggest R&D hub outside Germany for Continental and growing rapidly.
Readying for Megatrends too
Continental in India and globally is working on emerging technologies such as automated and autonomous driving, electrification, connected vehicles, and lightweight design. "Our estimate is that in 2030 nearly 30 percent of the cars will be electrified but this is based on quite a few things and betting, to a certain extent, on battery technology will really achieve downsizing in size and cost," said Jourdan.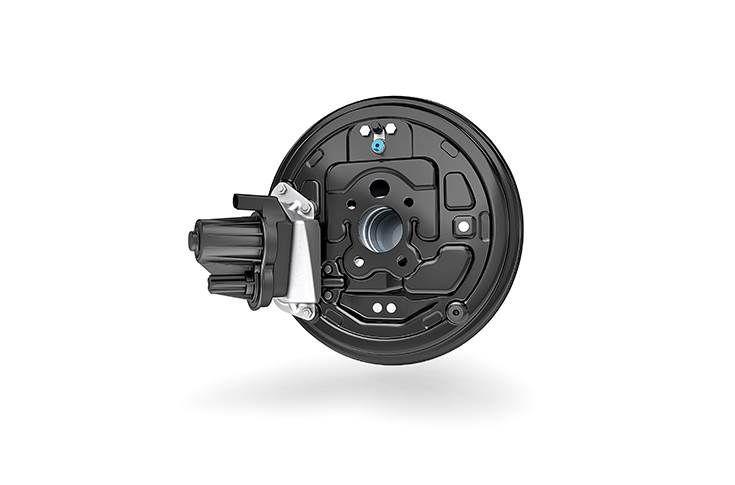 Electric parking brake
Likewise, much work is being done for Industry 4.0 readiness by optimising efficient production processes and practices, especially intelligent production systems which can communicate to the supplier and offer higher levels of automation. A recent example is an introduction of collaborative robots (cobots) in one of the Bangalore plants. Unlike traditional robots, cobots work hand in hand with operators, sharing mutual workspaces. They offer assistance with complex and repetitive tasks, thereby relieving operators to focus on more precision jobs and the quality aspects."We are currently at the first phase of deployment of cobots. Once complete, this will be a benchmark in smart automation," remarked Doreswamy.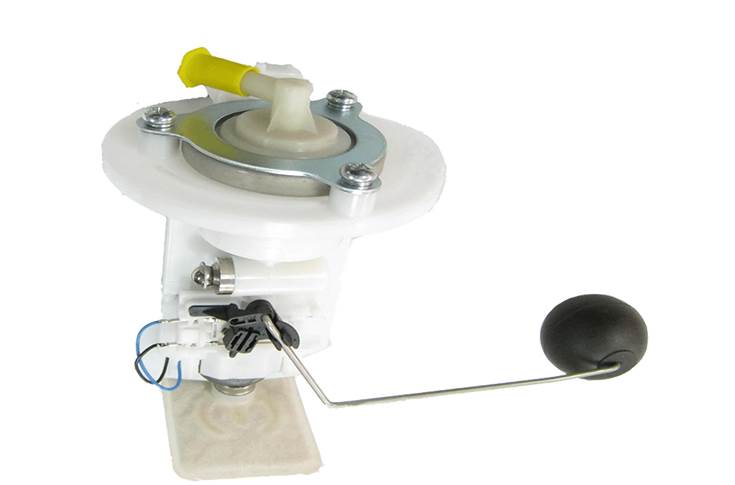 Fuel delivery module
"Among the areas of focus in India are safety technologies and powertrain solutions that range from the current legislative requirements to more advanced technologies, electric drives and products that transform vehicles into digital companions. As electronics content in vehicles increases, a number of new and advanced features and technologies may be introduced by Continental, which could be a game-changer for the Indian auto sector," concluded Doreswamy.
(This article was first published in the 1 September 2018 issue of Autocar Professional)
RELATED ARTICLES