Cabbies fume as CNG prices stay unchanged
Ride-hailing apps have been given 15 days by the Department of Consumer Affairs to explain service deficiencies as complaints on helpline reach an all time high.
Nirmal Mishra, 35, an IT professional is miffed with Finance Minister Nirmala Sitharaman's ₹ 1,00,000 crore cost to exchequer fuel price cut. With no change in CNG prices coupled with what he says are unfair practices of overcharging by ride-hailing apps at peak hours, frequent cancellations and bad driver behaviour, his cup of woes just got worse when as his work-from-home routine gives way to work-related travel.
Last Friday, Sitharaman cut excise duties on petrol by Rs 8 and Rs 7 per litre for diesel but left CNG untouched. Two days later, the Maharashtra government cut VAT on petrol by Rs 2.08 per litre and diesel by Rs 1.44 per litre, while Kerala government also announced a cut in tax on petrol and diesel by Rs 2.41 and Rs 1.36 respectively. The Rajasthan government also cut VAT on petrol by Rs 2.48 per litre and diesel by Rs 1.16 per litre.
"I would have been happy if CNG prices were cut. Despite paying more than 12 percent to both Ola and Uber after they hiked prices, things are not easy. It can take up to an hour to book a single ride during the peak hours as drivers cancel the rides and when you get one, they won't turn on the AC citing the increase in CNG prices. My daily ride has now more than doubled to Rs 600," Mishra said. Another customer, Shreyans Mamania, a lawyer, who was peeved by the services of ride-hailing app, dragged Ola cabs to consumer court and got a compensation of Rs 15,000 for a spike of Rs 62 in his daily trip on the ride-hailing platform.
The department of consumer affairs whose helpline logged over 3100 complaints in the Jago Grahak Jago app, launched a probe into these and other complaints, and found several service-related deficiencies. These include the fact that cab aggregators charge a premium to existing clients and give discounts to woo new ones. Deficiency in services accounted for 56 per cent of the overall grievances during the period April 1, 2021 to May 1, 2022 based on national consumer helpline data.
Service issues
The Ministry of Public Affairs Food & Public Distribution under whom the Department of Consumer Affairs comes under, recently convened a meeting in Delhi of ride-hailing apps including Ola, Uber, Meru, Rapido and Jugnu where they were apparently asked to improve their systems and redress the consumer complaints. Rohit Kumar Singh, the department's secretary asked aggregators to explain the issues raised within 15 days which apart for higher fares and rude behaviour include cancellation fees and surge prices. The companies have also been asked to document their efforts to protect customers' personal information on their platforms.
An Uber spokesperson said it is paying attention to the concerns of driver partners and has increased its fares to compensate them for increased fuel prices. The spokesperson also said Uber has a robust mechanism to handle customer issues. "As for the concerns from driver partners, we will continue to monitor petrol price patterns and take appropriate actions as necessary." An Ola representative declined to comment on the issue.
CNG prices have been on the upward trend rising from Rs 46 per kg last July 2021 to Rs 76 which has affected the earnings for the drivers and angered their customers. While customers blame the drivers who in turn say high CNG prices are the cause, cabbies aver that their earnings have plunged so much that they equal to those of city autorickshaw drivers after all fees are deducted. This has been the case since September 2021.
In order to cope with high CNG prices, many driver-partners are apparently pushing customers to cancel the ride and go for a cash ride in order to save on commissions charged by the cab aggregators. Mohammed Khan, an Ola driver says, "We have no option but not to offer air-conditioning if customers don't listen. Apart from commission, GST also affects our earnings. I have more than 40 taxis under my operator badge with Ola and with drivers not making enough since the CNG price hike, the majority have left and gone back to their native place. If the situation continues, I may be forced to do the same," he says.
AM Quadros, General Secretary of Mumbai Taximen's Association said, " If drivers choose to return to their villages, there will be a major shortage of cabs. CNG prices must be reduced immediately."
According to the Vahan database, the overall registrations of new taxis dropped 28 percent to 37,700 commercial four-wheeler taxis from 65,221 models in 2021. Among the major metros, Delhi has seen a 43 percent decline to 1,263 models while Mumbai was down 4 percent at 2,327 models. Kolkata recorded a decline of 68 percent to 224 models and Chennai was down 39 percent to 447 models. According to a report, India's online taxi services market is valued at Rs 29.75 billion in FY19 and was expected to grow to Rs 61.59 billion by 2024 at a CAGR of 16.60 percent.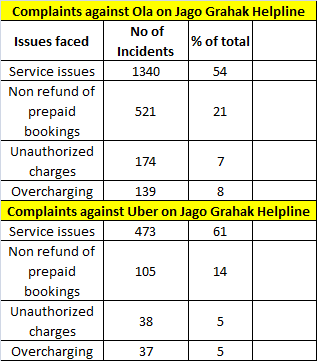 RELATED ARTICLES