Anand Group exploring possibility of PE infusion in its EV arm Anevolve
The company eyes $500 million revenue from EV business in the next five years. To participate in the growth of EV business, the NCR headquartered, auto component major has lined up an investment of Rs 1,000 crore for Anevolve EV division by 2027.
With billions of dollars from multitude of private equity majors and sovereign wealth funds chasing the emerging green mobility space, $1.9 billion Anand Group is exploring the possibility of raising funds from private equity for its newly set up EV arm Anevolve, which it claims is 100 percent owned cleantech, future tech company.
All the new cleantech companies would come under Anevolve umbrella and complement the parent conglomerate that was founded in 1961. The NCR headquartered, auto component major that offers products and solutions right from powertrain, chassis systems, emission control, safety, amongst others has lined up an investment of Rs 1,000 crore for its Anevolve EV division for the coming five years.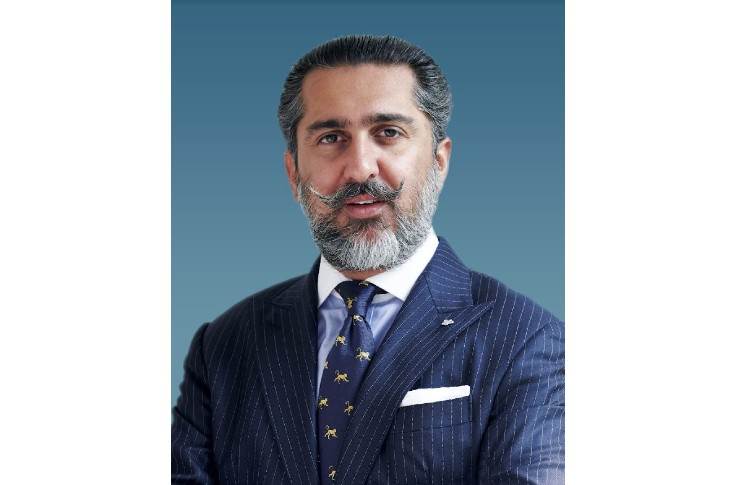 Speaking with Autocar Professional, Jaisal Singh, Vice Chairman of the Executive Board, and Director, Group Supervisory Board said he sees a potential business of about $500 million in the coming years and he expects the EV business to account for 25 percent of the group's total turnover.
"We are a very conservative group and over the years we have considerable cash reserves and negligible levels of debts. We have the capacity to raise money easily and fund them from our own resources. In certain areas we are also open for strategic partnerships in terms of private equity. The process is likely to start shortly," he added.
In recent times vehicle makers like Tata Motors, Mahindra & Mahindra, Ashok Leyland, have created separate entitiesin a bid to attract strategic investors in the clean energy business. The group's interest to be in the EV ecosystem motivated the creation ofAMeM — Anand Mando E-Mobility Private Limited. Here Anand has partnered with South Korea's largest global Tier 1 Original Equipment Manufacturer and supplier Mando Corporation for making electric hub motors, central motors and controllers for two- and three-wheelers to begin with. In this joint venture, Anand holds the majority stake.
To further expand the business, it has just acquired the technology for four wheelers as well which the group will start producing in a year. This will also be part of the Anevolve operation. Anand Group is not alone, other leading Indian automotive groups like Shriram Pistons & Rings, N K Minda Group, Spark Minda among others have set up a dedicated EV subsidiary to have a sharper focus on the new age mobility business.
"We expected the EV transformation to happen, but it has been faster than expected. We are a very conscious group, and we are in a good financial position to take those steps. We believe that we should be a champion in clean and green technologies and help India's commitment to the whole emission targets. We would be investing around Rs 1,000 crore in Anevolve to develop solutions for greener products and systems across a broad business landscape," said Singh.
Alliances core for Anevolve
All of the Group's cleantech companies would come under Anevolve. It already has publicly listed Gabriel India Limited as its flagship company. The group has proactively forged partnerships to make green technology an integral part of their businesses.
At the AutoExpo 2023 last month, Anevolve, announced partnerships withh Japanese, Israeli and British clean techonology firms. With an Israeli start-up, ZOOZ, the deal is initially to supply the Tel Aviv-based company critical precision machined parts for mechanical energy storage systems for EV infrastructure in international markets, especially the US and Europe. The UK-based technology start-up Viritech partnership will explore integrated system solutions for deploying hydrogen fuel cell-based powertrains for clean mobility applications.
With Japanese sustainable energy solution provider Headspring Inc, the partners will set up an engineering centre in India to conceptualise, design, and develop advanced power electronic solutions for future clean mobility applications, in areas such as powertrains for EVs, convertors, and chargers.
That's not all. Anand Group is open to more collaborations under Anevolve, says Singh. In terms of business and turnover, the EV arm expects at least Rs 3,500 crore in revenues by FY28. "We are about to start our power electronics manufacturing also there as a separate unit under Anevolve. We have an Anevolve Headspring tech center in Gurgaon which will be fully operational by the first week of April. We have 40 engineers already and soon we will make this headcount to 100, as the demand is increasing," said Singh.
Internal combustion engine to stay
Much like most of the auto component majors – Anand Group believes that while there is a swift emergence of electric vehicles, there is an expected growth in total industry volume for the internal combustion engines as well.
"I think 10 years from now, the automotive pie will be a mixture of ICE, EV and fuel cell systems. ICE will be here for the long run, but its share will obviously shrink with the advent of new technologies. Most of our products are tech agnostic like even the coolants that we make are tech agnostic and go in both EV and ICE," Singh said.
Expansion and growth

The Group, which has grown faster than the market, will seek to outperform in the coming years too, said Anjali Singh, Executive Chairperson of the Anand Group with a strong revival in the domestic market and emerging exports opportunity. Anjali Singh credited the group companies' financial prudence from emerging out of Covid strongly and paving a strong foundation for future growth.
"I firmly believe this is India's time. We are all on a growth journey as we are experiencing strong double-digit growth across the segments. AtmaNirbhar is here to stay, localisation is a massive drive for all of us," said Anjali Singh.
On the ICE engine and electrification front, Anand Group believes there are opportunities emerging for the country to grow. Not only to cater to the domestic demand but also rising demand emanating from overseas markets as vehicle makers seek to diversify their sourcing base beyond China. "It is no longer a strategic intent; things are happening in reality. Over the last few years, we have seen India has emerged as a hub for ICE engine manufacturing for our own partners who are looking to move manufacturing from more complicated or cost-inefficient places to India. As we see the EV market growing in India and our country can become a source market for the rest of the world in clean energy also," she said.
"Each of our JV partners is looking at India to move their manufacturing exports base. Work is happening actively on both fronts, traditional as well on the green mobility side, we are expanding capacities to export overseas. There is growth happening in both segments. All of our products and each of our joint ventures is transforming and moving ­­­into EV space," Anjali Singh said.
This feature was first published in Autocar Professional's February 1, 2023 issue.
RELATED ARTICLES