All you need to know about BS VI
As India Auto Inc leapfrogs from BS IV to stricter BS VI emission norms, we demystify some of the key questions surrounding the biggest technological upgrade towards clean air.
Seven months from now, India will fully adopt the stricter BS 6 emission norms – a transition that can be termed as the biggest technological leap the country's auto industry has taken towards clean air. The shift, by skipping BS 5, has not only happened in record time – around three-and-a-half years – but also under great pressure, as both the oil companies and the auto industry, both vehicle manufacturers and component suppliers, worked relentlessly to prepare in time for the challenging deadline of April 2020.
However, not all automakers have managed to make this transition fast enough, resulting in many models and powertrains being phased out. It has also entailed a significant cost, one that will inevitably be passed on to the consumer. Naturally, the talk surrounding the shift to BS 6 has raised many questions and left many vehicle buyers flummoxed. But we'll break it down and tell you what you need to know.
What are the major types of pollutants?
Internal combustion engines (ICEs) are primarily notorious for the production of carbon dioxide (CO2), carbon monoxide (CO), hydrocarbons (HC) and oxides of nitrogen (NOx). Particulate matter (PM), or carbon soot, is another by-product of diesel as well as direct-injection petrol engines.
How will cars be made BS 6-compliant?
Automakers generally adopt a two-pronged approach which involves working on the engine and the after-treatment. In terms of the in-cylinder measures, enhanced combustion chamber and fuel injector design will refine the combustion process and result in finer atomisation of fuel. And, on the other hand, the release of pollutants like PM and NOx is arrested using exhaust treatment systems.
Direct-injection petrol and diesel engines rely on particulate filters to reduce the emission of PM or soot into the atmosphere. A higher level of NOx – a challenge especially with diesel engines – is tackled either by employing a Lean NOx Trap (LNT) or a Selective Catalytic Reduction (SCR) system.
As the name suggests, LNT works by filtering out NOx content from the exhaust gases. SCR, on the other hand, injects a water-based urea solution (AdBlue) into the exhaust flow to reduce the nitrogen-oxide emissions into inert nitrogen and water. Though more effective than LNT, SCR's complex and expensive setup limits its applications. Jeep and Mercedes-Benz are two automakers that have introduced SCR-based diesel vehicles in the Indian market.
What is the difference between BS 4 and BS 6 emission limits?
Under the upcoming emission regime, NOx levels will go down by 25 percent for petrols and a drastic 68 percent for diesel engines. The latter will also be met with the requirement of a severe 82 percent reduction in PM levels. And for the first time, petrol engines (with direct injection) will attract regulation for their particulate-matter production.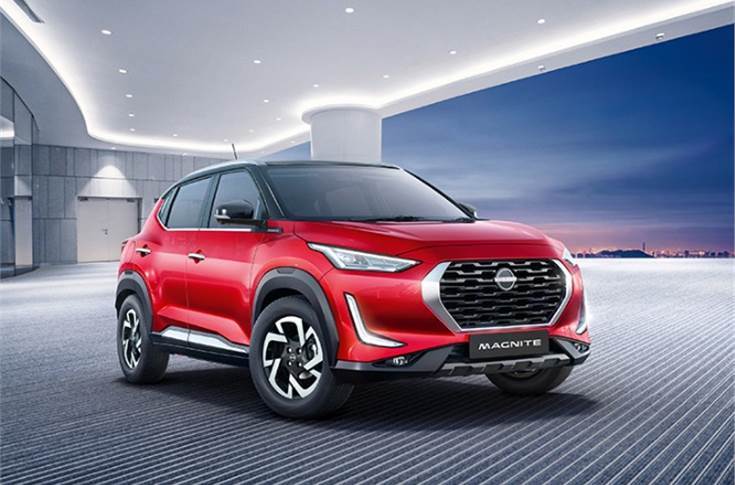 An interesting point to note is that while there was a sharp contrast between the pollution levels of petrol and diesel engines under BS 4, this difference is set to get diminished significantly with the implementation of BS 6.
What will be the impact on performance and fuel efficiency?
Moving to more stringent emission norms posts challenges for automakers in more ways than one. Lowering exhaust emissions generally results in a penalty on performance and fuel efficiency. So not only do car manufacturers have to minimise pollution, they also have to proactively work towards retaining the vehicles' driveability.
Cleaner engines generally employ a slower combustion process. Additionally, exhaust after treatment systems increase back pressure on the engine and some of these systems, like particulate filters and NOx traps, have to periodically undergo regeneration (a process which involves the exhaust material build-up in the filter being combusted by using fuel).
It is also understood that the process to reduce sulphur content in diesel can negatively impact the energy content of the fuel. These factors collectively tend to take a toll on the vehicle's performance and efficiency. Automakers are adopting varied approaches to tackle these challenges. Tata Motors, for instance, has worked on the power and torque characteristics of its engine line-up to refine driveability. Mahindra & Mahindra, on the other hand, has carried out a holistic makeover of its powertrains for the sake of improving performance. It also claims to have achieved a reduction in engine friction by as much as 30 percent, in turn enhancing fuel efficiency.
What will be the impact on the cost?
Industry experts believe the high cost of upgrading diesel vehicles to meet BS 6 norms will certainly make them more expensive but will not push them beyond the reach of customers. Petrol-car prices are expected to go up in the range of Rs10,000-20,000, while diesel cars could get dearer by Rs 80,000-100,000.
What is the difference between BS 4 and BS 6-grade fuels?
The switch to cleaner emission norms will primarily require fuels with significantly lower sulphur content. BS 6-grade petrol and diesel are limited to just 10 mg/kg of sulphur, compared to the 50 mg/kg content in BS 4 fuels.
With regard to benefits, the lower the sulphur content in the fuel, the cleaner it burns. Petrol with lower sulphur emits less NOx, CO and HC, while the advantage of low sulphur diesel is significantly lower PM emissions. For the time being, availability of BS 6-grade fuels is limited to Delhi-NCR and Agra. But experts in the petroleum industry have assured availability in other cities beginning 2020, with a nationwide rollout aimed by March end.

Can BS 6 cars run on BS 4 fuel?
Considering that the upcoming emission norms bear greater ramifications for diesels, these engines generally employ exhaust after treatment techniques like diesel particulate filters (DPF) in conjunction with either LNT or SCR systems. Higher sulphur content in BS4 grade fuel has the potential to poison catalysts in these systems and have an adverse impact on their operation.
Thus, running a BS 6 diesel engine on the appropriate fuel is all the more critical. However, there are exceptions. Luxury carmaker Mercedes-Benz claims to be employing superior catalysts in its emission control devices that permits its BS 6 diesel vehicles to run on a diet of BS 4 fuel.
For petrol engines, on the other hand, it's a different case. Generally only utilising better engine component designs for achieving lower emissions, industry experts suggest that sulphur poisoning is not a major concern and as such, BS 6 petrol vehicles can be operated safely even with BS 4 fuel.
It is worth mentioning at this stage that while using the correct fuel is crucial, so is using the right type of lubricants. To that effect, it is recommended that only low SAPS (Sulphated Ash, Phosphorous and Sulphur) engine oils be used for all types of BS6 vehicles.

Can BS 4 cars run on BS 6 fuel?
Operating BS 4 vehicles on the cleaner fuel shouldn't pose any serious challenges as the only major difference between BS 4 and BS 6-grade fuels is the significant reduction in sulphur content, as mentioned earlier. Moreover, using BS 6 fuel can be expected to yield a slight reduction in emission levels even on the older engines.
What is the framework for emission regulations after 2020?
Ever since the nationwide introduction of BS 1 in 2000, Indian automotive agencies have been using the MIDC (Modified Indian Driving Cycle) for the evaluation of emissions from passenger vehicles. This involves testing cars on a dynamometer at average speeds of 19kph and 59.3kph, simulating urban and highway driving respectively.
Incidentally, the MIDC is modelled after the NEDC (New European Driving Cycle), albeit with lower maximum speeds. And while the EU itself has already phased out NEDC, India will continue with the MIDC even with introduction of BS6.
However, 2023 will see the introduction of the RDE (Real Driving Emissions) in the country. RDE tests will take place on open roads, which will give a clearer view about the vehicles' performance in the real world.
Are BS 6 emission norms the same as Euro 6?
While the emission targets under both protocols are the same, exclusive adaptations are required for Indian driving cycles because the average speed is much lower. Moreover, India has different fuels and oils and the performance, and reliability and robustness requirements are also different. In short, a Euro 6-compliant car need not be BS 6-compliant without some technical intervention.
In conclusion
While the Indian auto industry has done its bit to ensure readiness with the BS 6 norms, the onus is now on the government to fast-track the vehicle scrappage policy, which will get vehicles that do not comply with current emission and safety standards off the roads. This is the only way to ensure the gains from the latest emissions-norm compliant vehicles aren't neutralised by crude older vehicles.
RELATED ARTICLES