2010-2019: A decade of change in the car industry
Looking back at how the sands have shifted in the car world over the past 10 years
Changan is one of many Chinese makers involved in China's car market boom
Volkswagen's Dieselgate scandal rocked the industry in 2015
The SUV revolution has well and truly landed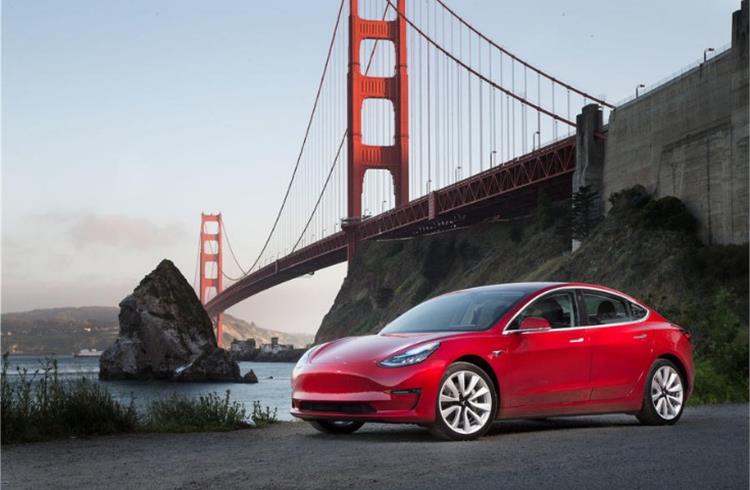 The Tesla Model 3 is the brand's most mainstream model yet
At the start of 2010, the car industry was in tumult. The global financial crisis had caused major firms – notably GM and Chrysler – to collapse, car sales were declining and China was best known for making copycat knock-offs.
As the decade draws to a close, many of those challenges seem trivial as the industry battles with the turmoil caused by Dieselgate, new emissions regulations and, in the UK, Brexit. It hasn't all been bad, though. Market changes have helped both premium and budget firms to thrive, the SUV boom has transformed a number of firms and cars are safer and greener than ever. As the decade ends, here's a snapshot of how the car industry has changed since 2010.
*Until the end of November 2019
Making headlines in the 2010s....
Dieselgate
The 2015 revelation that Volkswagen Group brands had cheated emissions tests in the US rocked the industry, sparking a plummet in diesel sales that still continues. After a management clear-out, the Volkswagen Group has continued to thrive.
Tesla
In 2010, Tesla was a small EV firm producing a niche Roadster. Led by Elon Musk, it has grown to become one of the industry's most disruptive – and controversial – companies.
SUVs
These high-riding models were popular in 2010 but sales have soared in the past decade. They now account for 40% of cars sold in Europe and car firms are still growing their SUV line-ups.
China
Even with recent struggles, the Chinese car market boomed during the past decade, from around 13 million sales in 2010 to more than 23 million this year. And Chinese firms have been influential, too: Geely now owns thriving Volvo and Lotus.
TOP 10 CAR BRANDS BY MARKET SHARE
*Until the end of November 2019
The Winners and Losers of the past decade
These figures are based on UK market share growth from 2010 to 2019.
Growing
Mercedes-Benz (+3.88%), BMW (+1.79) and Audi (+1.1%) The growth of contract hire deals has made offerings from premium firms attainable for a reasonable monthly rate, fuelling the growth of Germany's big three.
Kia (+1.55) and Hyundai (+0.66%) The reputation of these two Korean brands has transformed in the past decade, from offering cars that are good value for money to cars that are just plain good.
Jaguar (+0.77%) and Land Rover (+1.47%) Jaguar Land Rover's recent financial wobbles mask a decade of growth, fuelled by quality cars such as the Range Rover Evoque and Jaguar F-Pace.
Seat (+1.35%) and Skoda (+1.14%) VW Group synergies and the growth of SUVs has led to significant expansion for these two brands.
Dacia (+1.33%) Only launched in the UK in 2013, Renault's budget sub-brand has carved out a decent market share thanks to the affordable Sandero and cult hit Duster.
Shrinking
Vauxhall (-5.04%) Struggled in latter years of GM ownership, but fortunes - and range - are looking much improved since purchase by PSA Group in 2018.
Ford (-3.59%) Ford is still the most popular manufacturer in the UK, thanks to the continued success of the Fiesta and Focus – but its market share has been eroded by the rising popularity of both budget and premium manufacturers.
Renault (-2.17%), Peugeot (-1.91%) and Citroen (-1.36%) France's top three car makers have lost ground to their German rivals over the past decade, but new models and recent efforts by all three to focus on design show their potential to stem the decline over the coming years.
RELATED ARTICLES