Showing results for "Two Wheelers"
With access to Mitas' European technology, Reise Moto is bringing a wide range of technologically superior products fo...
These products have been designed by the company's R&D facilities in Germany and India
Gusto platform-based e-scooter powered by 3kW motor, travel range of 80km and a top speed of 60kph; likely reveal befo...
Set to drive future growth in core European markets as well as expand into new geographies, including select Asian mar...
Mahindra Two Wheelers Ltd (MTWL) and Peugeot Motocycles (PMTC), part of the PSA Group based in France,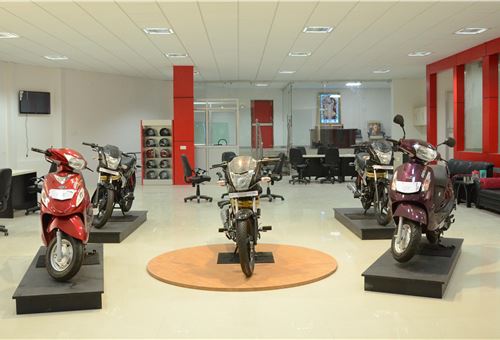 The company's strategy aims to capture a wider base in semi-urban and rural India, where its SUVs enjoy a premium imag...
Mahindra Two Wheelers has sold 18,953 units in the domestic market, a growth of 251 percent, albeit on the smaller num...
Kinetic Engineering, which held a 20 percent stake in Mahindra Two Wheelers Ltd (MTWL), has exited the company by sell...
Growing slow and steady, Mahindra Two Wheelers (MTWL) has clear priorities and is in no rush to clog its portfolio wit...