Showing results for "Automotive Industry"
As OEMs recognise the necessity for innovation, the responsibility to develop new technologies permeates throughout th...
Speaking at the Autocar Professional Road Safety Conclave, Prashanth Doreswamy, Continental India's President and CEO ...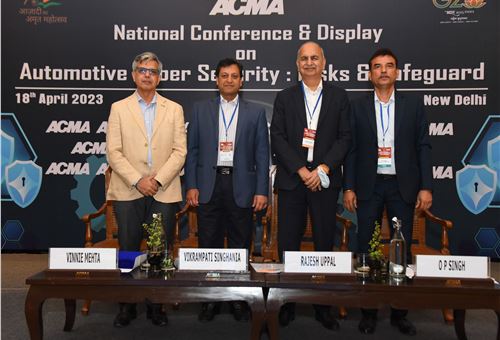 The event featured notable speakers across three technical sessions covering topics such as cyber security trends, eme...
A gender-balanced workforce isn't just good for women, it's good for the overall business says Suman Mishra, CEO of Ma...
The automotive industry's R&D expertise is of vital interest to the fast-commercialising global space economy. And it ...
As part of its offerings for the automotive industry Vodafone India is helping OEMs for driver behaviour analysis, int...
Awards recognise high strength Advanz 6HS-s615 product and company's ability to help local auto OEMs drive the develop...
Econovus Packaging Pvt Ltd is a packaging engineering company, which offers eco-friendly, cost-effective, heavy duty a...
Dr Jaura talked about the new normal initiated by the Covid-19 pandemic and how the industry is going to manage the en...
Greggs' vegan steak bake proved animal-free products are money-spinners. Now automotive manufacturers are catching on