Mass adoption for commercial EVs beyond metros – how the ecosystem approach will help
​​​​​​​With growing electrification of transportation systems, India is in the fast lane when it comes to switching to sustainable mobility solutions. While two- and three-wheelers are the low-hanging fruits, and driving this change in Tier-1 cities, the switch must go beyond metros, for an all-round approach on sustainability.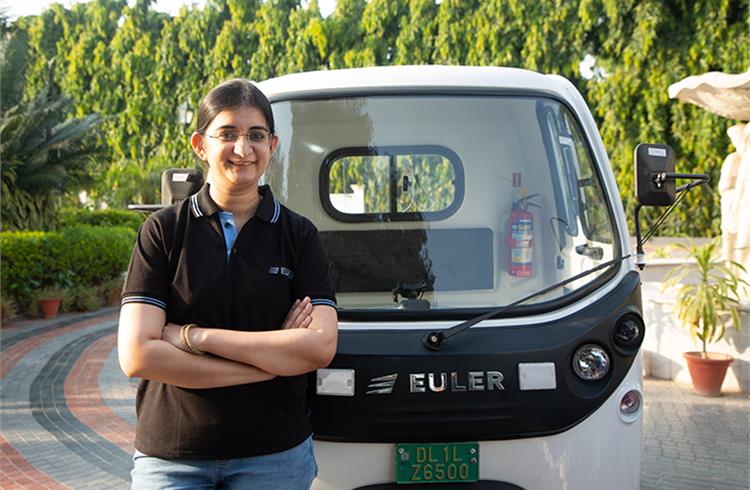 To encourage mass adoption of commercial electric vehicles (EVs), it is imperative that OEMs mobilise customers across Tier 2 and 3 markets. Transition to electric has picked up massive momentum in Tier 1 and metropolitan markets, especially in segments like two-wheeler and commercial vehicles, however, it is high time that the industry now turns to develop a thriving EV ecosystem that goes beyond metros. From increased customer awareness to accessible financial incentives, and comprehensive infra support - all of which need to be tailored to match the customer needs in these markets.
The challenge to drive adoption beyond first-time risk takers
Markets like Ahmadabad, Ranchi, Patna, Agra, and many more are goldmines for last-mile delivery; however, adoption and awareness of benefits of EVs remain limited. The challenge with the second-tier markets is to change this perception, and drive first-time purchases on mass scale, which right now is restricted to first-time risk takers and a few captive users. Furthermore, customers and drivers have already been accustomed to traditional ICE vehicles and have concerns about the reliability, maintenance, and performance of EVs, as well as the availability of specialised servicing and repairs.
It is important to build an EV ecosystem as a long-term endeavour. For mass transition to materialise, a comprehensive and coordinated ecosystem for infrastructure, policy, technology, and consumer-related challenges needs to be institutionalised. Continuous evaluation and adaptation of strategies based on market dynamics and technological advancements are also essential.
Starts with education and awareness
A commercial vehicle driver or customer looks at EVs from the perspectives of profitability, charging, maintenance, and potential resale value. However, issues like limited range, high initial costs, limited payload capacity, and lack of supportive infra become drivers of purchase, where ICE still gets the advantage.
This is where awareness kicks in, and how more education on pricing and TCO analysis should help in making a positive shift towards EVs. For retail segments to transition to EVs, financial advantages of EV adoption such as lower total cost of ownership of commercial EV models, along with reduced maintenance and zero fuel costs need to be illustrated. From marketing initiatives like customized videos, distribution of local content and banners, OEMs need to work in tandem with dealership staff and transport associations to mobilize customers
Available charging infra as part of the EV proposition
Collaboration between governments, private OEMs, and research institutes is essential to create a holistic localised EV ecosystem. While charging infra is a requisite for EVs to function anywhere, smaller markets also pose challenges when it comes to the availability of power output at every location. Public-private partnerships can help leverage resources, expertise, and funding to provide special electricity rates or incentives for EV owners can also be explored.
Easy and affordable financing
One of the most important enablers of EV adoption in Tier-2 and Tier-3 markets will be access to much easier type of financing products and loan options – innovative offers for the customers belonging to these mass markets. From an affordability standpoint, financiers also need to provide lower rates of interest (which stands between 12-14% for an EV as compared to 8% for an ICE) and higher LTVs to reduce the initial cost of owning an EV and to achieve price parity with ICEs. In addition to this, one needs more incentives, and much flexible terms of loan that will eventually drive large scale deployments in the mass markets.
Varied form factors to make EVs affordable
With robust infrastructure and continued advancements in EV technology, improvements in battery efficiency and reductions in manufacturing costs can contribute to lower prices for commercial EVs over time. Just as ICE vehicles, commercial EVs need to be approached through multiple form factors for diversity of use cases and customer segments (from grocery to crafts, gardening to construction and many more) as well as to make them affordable. To do this, specialised and differentiated up-fitters can be added to a base model like customised body builds to telematics, and even specialised financing and data-enabled business models.
Vani Rikhy Mehra is Vice President, Sales and Mobility, Euler Motors. Views expressed are those of the author.
RELATED ARTICLES