Uno Minda Group looking to consolidate manufacturing operations
The auto component company currently has a 66-plant footprint across key automotive hubs in India and is targeting up to a 60 percent capacity expansion in new units.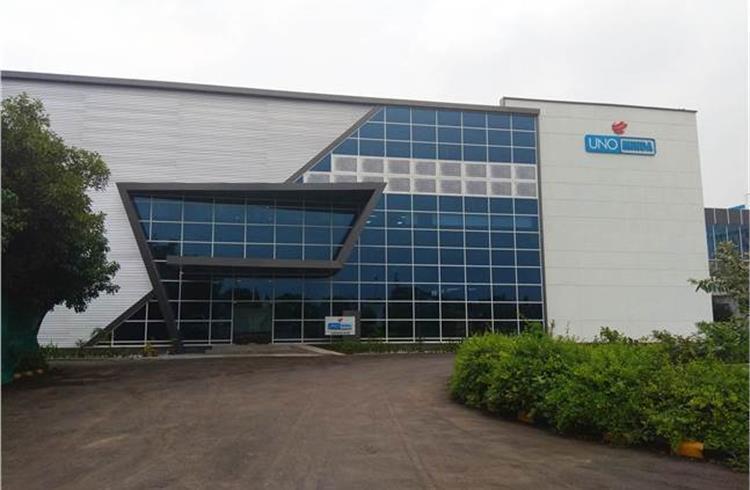 To consolidate its flourishing manufacturing operations which are presently spread over 66 plants in key automotive hubs across India, the Gurugram-headquartered Uno Minda Group is planning to adopt a lean-footprint approach in the future. The Group also hasflourishing international operations with six plants overseas.
The company, which recently outlined an investment of Rs 400 crore over the next five years in a new greenfield LED lighting manufacturing facility that will commence its first phase of operations in the January-March 2024 quarter, is looking at setting up a 'big facility' and merging some of its existing manufacturing operations into the same premises.
"Going forward, we are thinking of having bigger plants and moving our existing units into the same facilities to be able to better manage our operations, rather than setting up a new plant every time we expand our portfolio or scale up capacity," Sunil Bohra, Executive Director and Chief Financial Officer, Uno Minda Group told Autocar Professional. "We will consider opening a warehouse next to the OEM to ensure just-in-time (JIT) delivery, but will not set up multiple plants," Bohra said.
This is going to be the company's second expansion within its LED lighting product portfolio, a domain which received a boost after it acquired Germany's Delvis in end-2019. After this acquisition, the company forayed into supply of high-technology lighting solutions to customers, including Tata Motors, Mahindra & Mahindra and Maruti Suzuki India. Uno Minda had commissioned its latest LED lighting plant in Gujarat in Q2FY23.
The Tier 1 major which is a market leader in the automotive switches and control systems products in the OEM supplies in the country, has a well-diversified portfolio spanning lighting and acoustic systems, alloy wheels, powertrain solutions as well as safety and comfort system products such as airbags. It is now gearing up to tap new market opportunities with the advent of electric vehicle technology.
Minda has recently signed a joint venture (JV) with Germany's Buehler Motor to jointly develop, manufacture and market traction motors in India and SAARC nations. The company already supplies EV-specific products such as battery-management systems and motor controllers for electric two- and three-wheeler applications to OEMs such as Bajaj Auto under its joint venture arrangement with Germany's Friwo.
"With growing capacities, it becomes extremely difficult to manage multiple plants, both from an operational as well as human resource's point of view. Moreover, considering the present scenario, ensuring sustainability systems in every unit becomes very challenging," added Nirmal K Minda, the company's Chairman and Managing Director.
Without disclosing the location of the upcoming greenfield unit for the expansion of its lighting business, the senior leadership of the Group hinted that the company has already frozen the OEM customer for its component supplies from this facility and is now in in talks with two or three state governments to assess financial and non-financial incentives to set it up. The initial phase of investment towards establishment of this new plant will see an outlay of Rs 230 crore over the next two years.
Speaking about the plans for consolidation, the company's CFO cited an example of how the group has successfully expanded capacities and consolidated operations at its blow-moulding facility for Minda Kyoraku in Karnataka, to a bigger unit, wherein it also relocated the earlier plant which was next to the Toyota Kirloskar Motor plant in Bidadi, Karnataka. "We constructed a much bigger plant and moved the existing one there as well. While going in for a capacity expansion, the scarcer resource is the people as human resource gets multiplied by several folds," Bohra explained.
"Whatever new plants we are setting up now, we are ensuring to keep the flexibility to expand capacities within the same units by 50-60 percent over a five to seven-year timeframe in the future. This was not the case earlier," Bohra signed off.
RELATED ARTICLES