Uno Minda Group's aftermarket business rides used car boom, targets 25% growth
Tier-1 component supplier continues to witness robust growth in the aftermarket business as a result of strong demand for used vehicles; sets out to tap potential of D2C retail channel.
Rakesh Kher, CEO, Aftermarket Division, Uno Minda: "Growth in the used car market is good news for the aftermarket."
In FY2022, the aftermarket business clocked revenues of Rs 826 crore (up 11%) and comprised 10% of Uno Minda Group's total revenues of Rs 8,313 crore in FY2022. The switches business was the largest contributor (28%), followed by lighting (22%).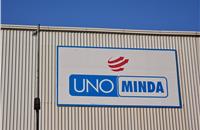 Gurgaon-headquartered Tier-1 component supplier Uno Minda Group plans to achieve 25% year-on-year (YoY) growth over the next 3-5 years in its aftermarket business vertical, which is currently witnessing double-digit growth of 12-16 percent due to strong demand for used vehicles.
The company believes that the pre-owned car segment in India has thrown a big surprise after the pandemic, with the segment likely to triple annual volumes, pegged at around 3 million units in 2020, to about 9 million units in the next three to five years' time. "We are bullish about the projected growth in the Indian used car market, which, in CY2022, grew by 40%, whereas the new car sales registered a 25% YoY uptick."
"Growth in the used car market is good news for the aftermarket. One of the key factors driving used car sales in India is that prices of new vehicles have skyrocketed in recent years, while at the same time, long waiting times and unavailability of new cars have also propelled growth for the used car segment," Rakesh Kher, CEO, Aftermarket Division, Uno Minda, told Autocar Professional.
However, despite the strong momentum, Uno Minda estimates that the industry is far from reaching pre-Covid levels of growth when sales had peaked in FY2018-19, making it the best year for the aftermarket in the last decade.
"FY2018-19 was an excellent year when sales were primarily driven by aggressive new product introductions from the top-ranked manufacturers across vehicle segments, as well as their deeper penetration into the hinterlands. It is then when Tier-1s replaced the spurious parts makers in the Tier 2 and Tier 3 towns where they were the incumbents and dominating the market with a 30-35 percent hold," said Kher.
India's pre-owned car market is expected to clock 12-14% CAGR over the next few years, taking its size to over 7 million vehicles by FY2026, up from 3.8 million units in FY2021. At present, it is 4.3 million-units strong,
Aftermarket as a Group growth driver
In FY2022, the Uno Minda Group's aftermarket business registered revenues of Rs 826 crore and year-on-year growth of 11 percent. This comprises 10% of the Group's total revenues of Rs 8,313 crore in FY2022, up 30 percent. The switches business was the largest contributor (28%), followed by the lighting business (22%). Given the strong growth in its aftermarket business, it could be surmised that the Group is banking on this segment to also deliver the goods in the coming years.
Kher, who revealed that Uno Minda is eyeing growth of 25% in its aftermarket business over the next 3-5 years, said it is critical for the company to concurrently ensure the growth of its distribution channel partners. "Over the years, our distributors have grown along with us and have seen this growth trajectory. They feel they should maintain this momentum in the coming 3-5 years as well when we have plans to grow by over 25 percent," he noted.
"Therefore, we are interacting with them and making them understand our ongoing initiatives. It is all related to infrastructure build-up, hiring good talent, and making them understand to be willing to invest into these aspects of business growth. This is a challenging task as it takes time and requires a lot of patience as the distribution channel is also transitioning into their second- and third-generation successors," Kher pointed out.
Distribution network: a block-building exercise
Uno Minda's aftermarket business has around 900 distributors, who supply parts to over 60,000 retail touchpoints across the country from where the end customer can buy vehicle parts in the aftermarket off the shelf. Over the past decade, the company says, it has deeply penetrated Tier 2 and Tier 3 cities in India, and has done that in a viable fashion.
"While we have expanded our network, we have done it in a way that it has been a win-win situation for both existing as well as new network partners. Once one starts tying up with new distributors, there are conflicts in the market. However, our focus is to eliminate these chances of conflicts," Kher explained.
While it does not happen overnight, building a robust distribution channel could take years of planning and execution. According to Kher, Uno Minda's strategy to grow its aftermarket business is to identify white spots where none of its products are currently available in the market, and then appointing distributors who could tap those opportunities and vacant areas.
"We do this white spot analysis to identify our growth opportunities, and start off with a very small target. The distribution channel is a block building process, and it takes about 5-6 years to get a distributor to a reasonable size," he said.
The company also adopts another approach, wherein it bifurcates its products into different categories such as electrical, mechanical, and electro-mechanical components. This ensures that if an existing distributor is going through a saturation phase in terms of making more investment in a particular category of parts, the company can introduce a new distributor with relatively deeper pockets in the same domain. Uno Minda is also utilising this product-categorisation approach to press its distributors to focus on their core areas of competency, and take measures to grow the business in their area of expertise.
Looking to optimise D2C market
One of the key enablers in its endeavour to grow its aftermarket business significantly over the next five years is also going to come from the unfolding potential of the direct-to-consumer (D2C) channel, wherein Uno Minda is witnessing tremendous growth for its parts being retailed through popular e-commerce websites.
"People are buying spare parts on e-commerce channels, and we are observing tremendous growth in this area after the pandemic. This has made us realise that there is a big D2C market, and therefore, we have started selling parts directly through our own website as well. We are also deploying market-tech tools and cornering the D2C market through social media and search-engine optimisation," Kher said.
However, the company estimates that despite the high traction, it does not estimate D2C volumes to reach substantial scale as people have traditionally been used to buying these parts at mom-and-pop stores, and there is very little scope for a do-it-yourself or DIY market, when it comes to vehicle servicing and repair in India.
"The ratio of customers opting for a DIY job in markets like the US is very high. While we cannot reach those levels in India due to much cheaper labour costs, what we could achieve is that the consumer buys genuine parts online, and then gets them fitted at their own convenience.
"Since automotive components are low-awareness products from a consumer standpoint, there is a need to educate people about what all products they can buy online. Covid has accelerated this process by many times and the industry must collectively take measures to make consumers aware of the importance of genuine spare parts and their availability online," Kher added.
He pointed out that the industry presently sells about one percent of its overall volumes through online D2C channels, but has the potential to grow that number with concerted efforts. "If we consider sales of the key component players who are actively pursuing D2C in the present day, it would be less than one percent of their overall volumes. However, if one charts out a roadmap, the industry has the potential to target 5% of its volumes through D2C channels in the next five years," Kher signed off, indicating the growth in the new market dynamic.
ALSO READ: Organised sector to account for 35% share of India's pre-owned car market by 2027
RELATED ARTICLES