Ukraine war to intensify supply chain woes
Supplies of precious metals such as nickel, platinum and palladium could dry up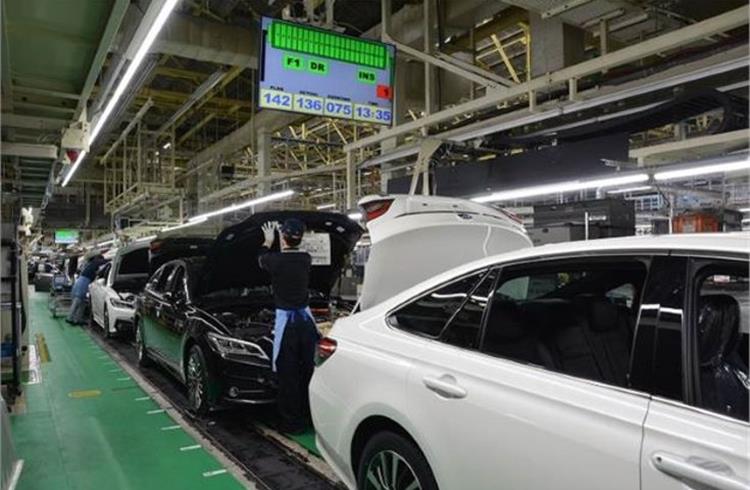 The stability of the global supply chain which has already faced multiple disruptions over the last two years due to Covid now faces even greater risks due to the ongoing war between Russia and the Ukraine.
The war has already impacted global crude, prices of which breached the $130 per barrel mark. This will not only add to inflationary pressures and poses a threat to global trade. The auto sector now faces glitches in the supplies of precious rare-earth metals like high-grade nickel, for example, that are mined in Russia. As the war enters its third week, the supplies of these metals will dry up. For the automotive sector, these metals are critical in the manufacturing of electric vehicle parts, as well as parts such as catalytic converters in conventional cars which use palladium.
Vinnie Mehta, director general, Automotive Components Manufacturers Association of India (ACMA) said, "The situation is quite fluid at the moment not just for the EV sector but for conventional industry as well. No one knows how long the war will continue and the flags are up when it comes to global oil prices."
Mehta says the government will have to pass on the impact of rising crude prices to the public, and "this would only lead to a rise in general inflation". Therefore, in his view, the risks are high for almost every sector "as growth in every industry is dependent upon macro-economic factors".
For the better part of the last year, raw material prices too have been on the rise with automotive-critical materials like steel, aluminium and rubber, as well as precious metals like platinum have hit record highs since the war began and in some cases, and palladium in particular has registered a marked increase by as much as 50 percent.
"It's definitely a situation of concern, but one cannot put a finger on just one aspect and say this is how it would pan out. While basic raw material prices have been going up, we don't have a clear visibility to a lot of the precious materials that are being procured by Tier-3 suppliers," Mehta said.
"And now with neon, that is predominantly produced in the Ukraine, and other metals that go into semiconductors coming from Russia, there is a further concern on the availability of semiconductors going forward," he adds. Neon is an inert gas and a by-product of the steel industry and in its highly-purified form is used in the manufacturing of semiconductors.
Prices of nickel have also shot up touching $100,000 per metric ton on March 8, recording a 300 percent hike in less than a week. As Mehta puts it, "This is a very absurd situation, and this is going to impact prices of high-density energy batteries that are used in electric cars. Lithium Ferrous Phosphate (LFP) batteries, on the other hand, are at a relatively lower risk," Mehta explains.
With the rupee also weakening against the dollar, "the situation remains very fluid and nothing can be said conclusively", he said.
Automotive companies which in India which has outlined their launch plans and have worked to mitigate the impact of the chips shortage will be monitoring the situation closely. Their intensions to explore new business opportunities as global travel began to open up may just have to wait for a little longer.
"A war is never good, it never has been and the world is waiting for normalcy to return," Mehta said.
RELATED ARTICLES