OEMs eye Mobility-as-a-Service potential for pre-owned cars
New-generation connected vehicles with value-enhancement capabilities through OTA updates are set to drive growth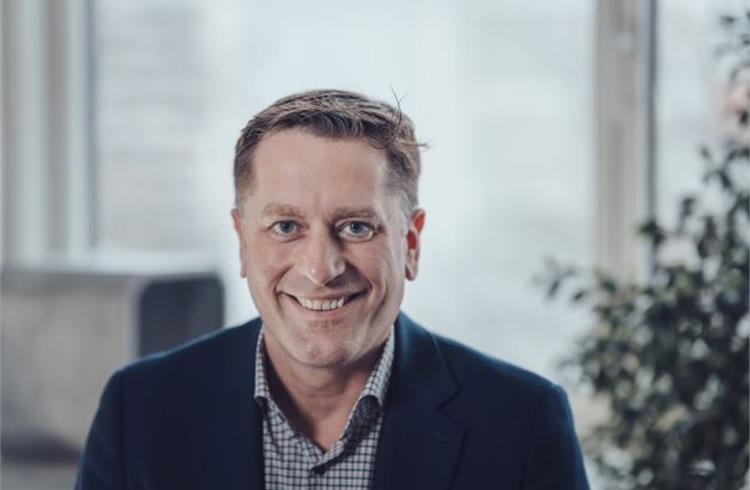 On July 6, 2022, Toyota Kirloskar Motor opened a first-of-its-kind company-owned Toyota Used Car Outlet (TUCO) in Karnataka, aiming to redefine the pre-owned vehicle segment and only retail fully-refurbished Toyota models.
Maruti Suzuki India, whose used-car vertical – True Value – completed two years in January – has seen a gradual evolution thanks to technologies such as Artificial Intelligence and Machine Learning has enable it to assess incoming vehicles to the highest standards of quality.
While new car business is the core of any vehicle OEM, the pre-owned vehicle business, which was one-and-a-half times that of new cars in volumes in fiscal 2021, is becoming a compelling draw too. In fiscal 2022, 3.8 million buyers preferred to put their money on a used car compared to relatively lower 2.6 million who bought new ones.
With changing PV ownership trends, this gap is only projected to grow wider, with used car sales hitting twice the number of new car volumes by fiscal 2025. Reason enough for the marketing pundits at OEMs to think out of the box.
MaaS market appeal
What is attracting OEMs to focus on this space is not just a new growth avenue or lack of new car inventories due to supply chain issues over the last two years, but "it is the potential to attach a host of mobility services or mobility-as-a-service (MaaS) programmes now on offer and create a longer-term relationship with the customers," says Tom Acland, CEO, Dassault Systemes 3DExcite.
"This is a new trend which wasn't there before the pandemic, and before the introduction of new-generation cars, which are more connected and technology oriented," he adds.
"While the introduction of new vehicles is still going to be the case, the augmentation by innovation such as OTA updates, and enhancing the value proposition over its lifecycle is gaining momentum," Acland said
Phygital here to stay
As Acland puts it, it was Covid that drove the automotive industry to rush into the adoption of digital solutions, particularly in retail, and "the game has changed for good". "People's attitudes and their behaviour, as well as the techniques of retail have evolved as a result of the challenges we have faced. I don't think we are going back in time," he told Autocar Professional in a recent interview.
The peak of the pandemic saw as much as 80 percent of vehicle sales coming through digital platforms. Although economies worldwide are opening up, Acland believes the shift is permanent. "Social interactions are the basic needs of the human race, and it would be there forever. Therefore, to a certain extent, there will be a resurgence of the meaning and delight that customers gain while interacting with the representatives of a brand in the real world."
"From something more focused on transactions, it is now evolving into something which is more of a contribution to the customer journey and adhesion to the brand," he says.
With digital set to emerge as a key platform for all transactions and information, the role that dealerships will play is likely to change. Already companies like Mercedes-Benz India have switched to a direct-to-consumer model with showrooms playing the role of experience and delivery centres. In case of electric-two-wheeler startup, Ola Electric, the company has not appointed a single dealer, and is operating through a fully-digitised direct-to-home retail concept for its S1 and S1 Pro electric scooters.
" The role of dealerships is going to change. While there will be more footfalls, there is no certainty about the transactional part of the process returning wholeheartedly to dealers. The physical presence and ability to interact with people who deliver these value propositions will play a key role in establishing a brand and driving business in the future," Acland signs off.
RELATED ARTICLES