Maruti commits Rs 11,000 crore investment in new Haryana plant
New plant is part of OEM's expansion plans.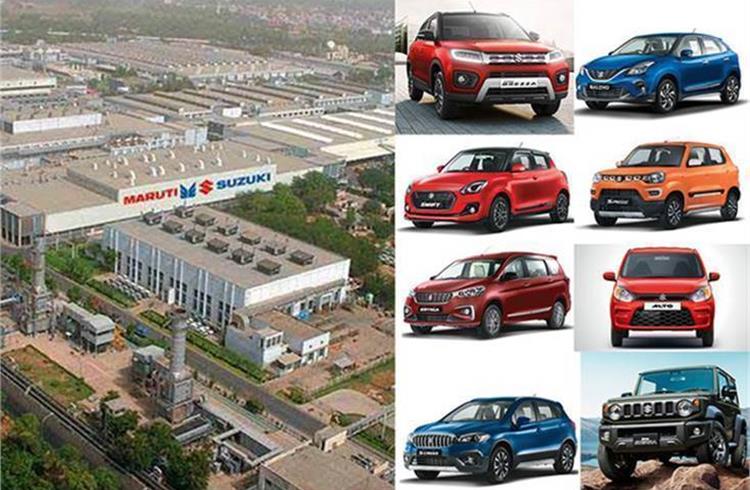 Maruti has completed the allotment process of an 800-acre site in Haryana after its long-drawn talks with the state government came to a successful conclusion, the company said in a statement.
The land which is located in the Industrial Model Township (IMT) Kharkhoda, situated in the Sonepat district of Haryana, was sanctioned by the State government in November last year.
The allotment will see Maruti set up a 250,000-unit vehicle manufacturing plant by 2025.
The carmaker has proposed to invest Rs 11,000 crore in the first phase to commission this new facility, and which will have scope for capacity expansion depending on demand. Maruti which has two plants in the state has been hugely instrumental in making the entire Gurgaon-Manesar belt one of India's main automotive hubs.
While Maruti's Gurgaon facility has an annual manufacturing capacity of 700,000 units, the one at Manesar has an installed capacity of 800,000 cars. It also has the benefit of sourcing cars from parent Suzuki's wholly-owned 750,000-unit annual capacity plant in Gujarat.
With an order backlog of 325,000 units until end-April, and registering a 3 percent year-on-year growth in domestic sales to 1,331,558 units in FY22 (FY21: 1,293,840) and a 148 percent YoY growth in FY22 exports which were pegged at 235,670 units (FY21: 94,938), Maruti is laying the building blocks for increased volumes in future.
The company is readying a midsize SUV aims at enhancing its presence above its current 10 percent market share in the overall SUV segment. Moreover, Maruti is expected to roll out its first EV - likely to be a midsize crossover -- as stated by our sister publication Autocar India -- also in 2025.
RELATED ARTICLES