GP Petroleums launches 'IPOL Shoppe' in Hisar, promises doorstep delivery
Looks to focus on the agricultural sector as well. The company has also launched a new generic engine oil 'IPOL Multi 2.0'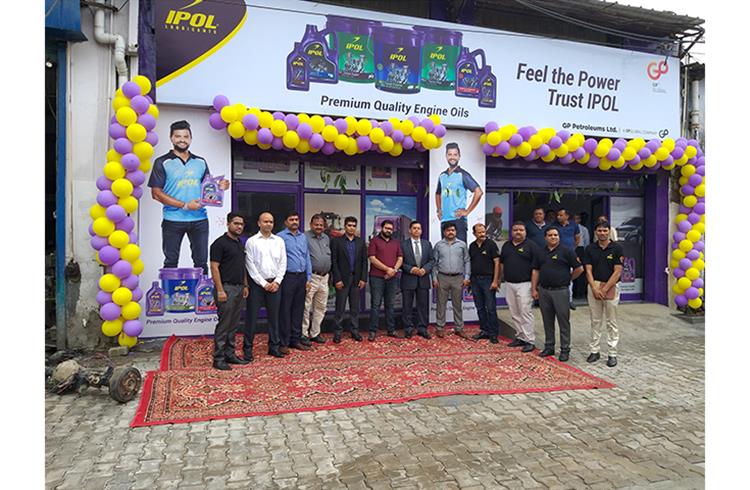 GP Petroleums, a leading lubricant maker and part of UAE-based GP Global Group today launched 'IPOL Shoppe' in Hisar, Haryana. It will be an exclusive lubricant concept store which will sell all the products under the IPOL brand of GP Petroleums. The company is also promising doorstep delivery for its customers in Hisar district. the same event saw the launch of the generic engine oil 'IPOL Multi 2.0'.
Speaking on the launch, Ayush Goel, group director GP Petroleums said, "This market is one of the biggest auto markets in Asia focused on agro-industry. It is a very strategic location to launch our first concept store & bring the benefit directly to the consumer. We will also be looking at launching more of such stores in future on the basis of the response received for this store."
Hisar is known as an agricultural city and hence the store will not only target the car and bike segment, but also the Tractor and Commercial Vehicle segment. The company has plans to evolve this store into a one-stop solution for bikers by setting up a workshop attached to the store where consumers will be able to buy and get an oil change there itself.
On this occasion, GP Petroleums also launched a multi-purpose oil 'IPOL Multi 2.0', for all segments as a generic engine oil with a fresh new packaging.
Speaking on the launch of Multi 2.0, Hari Prakash, CEO GP Petroleums said, "It is a pleasure to launch IPOL Multi 2.0 oil at the hub of the auto market on the event of 'IPOL Shoppe' inauguration. It is carved especially to fulfil the requirements of bikes and intracity mobility vehicles. The IPOL brand sports a new look since the beginning of this financial year."
RELATED ARTICLES