Continental Tires and Indag Rubber partner for retreading of truck and bus radials
Continental Tires becomes the only brand in India that offers casing warranty and retread warranty; retreading services to be provided to TBR Normal Load fleets through retreaders from Delhi NCR, Rajasthan and Maharashtra.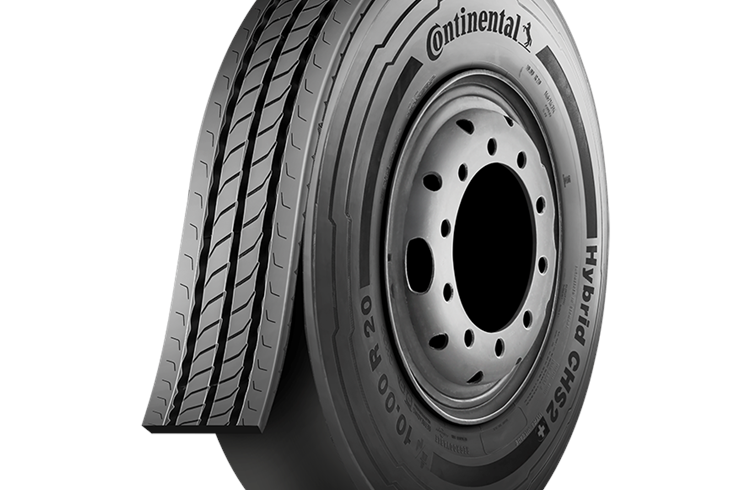 Continental Tires has signed an MoU with Indag Rubber to promote second life of tyres. During the pilot, the warranty program and retreading services will be provided to TBR Normal Load (NL) fleets through retreaders from the three markets – Delhi NCR, Rajasthan and Maharashtra.
Continental Tires will provide a second-life warranty on NL casings in accordance with Conti Bharosa as part of the partnership, while Indag will provide a warranty on the retreading procedure and the tread rubber on the NL fleets. After the pilot projects are finished, the programme will be implemented throughout all of India.
"Continental has always been focused on building sustainable mobility solutions," stated Samir Gupta, Head of Central Region for BA Tyres APAC and Managing Director of Continental Tyres India, at the occasion of the signing of the MoU. Through this partnership, we hope to raise awareness of retreading as a viable option for extending tyre life. We are happy to be working with Indag Rubber Ltd. since they share our commitment to sustainability. The procedure will reduce prices for our clients as well. "
During the pilot project, the warranty will be applicable on the following range of tyres from Continental. NL TBR - 295/90R20 CHS2,10.00 R20 CHS2 /CHS2+/CHD2/CHD2+/ CHA2/HDR2α, 11R22.5 CHS2+ & HDR2, 295/80 R22.5 HSR2/CHD2/CCA3. The warranty will also be applicable on the Icon range of tread rubber from Indag.
Continental's tyres group sector has 24 production and development locations worldwide. The company is one of the leading tyre manufacturers with more than 57,000 employees and posted preliminary sales of 11.8 billion euros in 2021 in this group sector.
Continental's range of tyres incudes those for passenger cars, commercial and special-purpose vehicles as well as two-wheelers. Its portfolio of the tyre business includes services for the tyre trade and fleet applications, as well as digital management systems for tyres.
RELATED ARTICLES