Cero Recycling targets more scrapyards for Centre's clean-up drive
A joint venture between Mahindra and MSTC, the company hopes to expand its services in over 100-odd cities.
Cero Recycling plans to enhance its annual recycling capacity to over 600,000 units across 24 plants in the next five years.
A joint venture between Mahindra Accelo (the erstwhile Mahindra Intertrade) and the State-run MSTC, the company also hopes to expand its services in over 100-odd cities by that time.
At present, Cero's total capacity is 50,000 units from three plants in Delhi (NCR), Pune and Chennai with services extended to nine cities. As the country's first organised auto recycling unit, it handles the entire process from towing a vehicle to its dismantling, de-registration and recycling.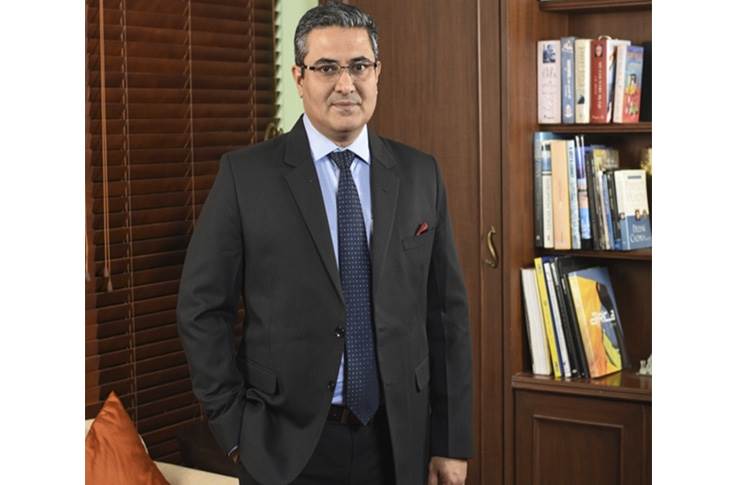 Sumit Issar, Managing Director, told Autocar Professional that the company clocked high double digit growth last fiscal despite the fact that motorists held on to their vehicles as the pandemic ravaged the country. "However, our aim is to consistently grow at over 20-30 percent in the medium-term," he added.
Collaborating with OEMs (such as M&M and Renault), adopting franchise/partnership models and even taking unorganised players under its wings are some of the options being explored by the management.
The subject of recycling has been making the news for a while now from the time the Centre introduced a draft notification indicating scrap value of approximately four to six percent of new vehicles. In this voluntary initiative, state governments have been requested to offer road tax rebates of up to 25 percent on cars and 15 percent on commercial vehicles.
Further OEMs have been urged to offer discounts of around five percent on new vehicles against scrapping certificates. The Centre is also considering waiving registration fees of new vehicles against the scrapping certificate.
According to estimates by the Ministry of Road Transport and Highways, India has a little over five million light motor vehicles which are older than 20 years and another 3.4 million of over 15 years. Additionally, 1.7 million medium and heavy commercial vehicles which are older than 15 years continue to operate without a valid fitness certificate.
Consequently, the vehicle scrappage ecosystem is expected to attract additional investments of around Rs. 10,000 crore and 35,000 job opportunities. The US, Germany, Canada and China introduced scrappage policies to boost their automotive industries and check vehicular pollution. India has just seven automated fitness test centres and two authorized scrappage centres which cannot meet future requirements.


According to Issar, the real challenge will come in the policy's implementation. "There is a need to make it mandatory after defining the guidelines…and customers should derive value from disposing of their vehicle," he said. In most developed economies, they get between 10 and 20 percent of vehicle value as incentives.
Rudra Pandey, Partner, General Corporate at Shardul Amarchand Mangaldas & Co said that the Centre should consider exempting or reducing GST on new vehicles which are bought after swapping older ones. This "may incentivise" owners to opt for the scrappage policy and enhance its popularity in the process. Incremental incentives/benefits offered in the policy could also be extended to buyers of electric vehicles, he added.
Sridhar V, Partner, Grant Thornton Bharat LLP, said the need of the hour is more testing/scrapping centres along with rules for fitness and guidelines. This is absolutely imperative to make the policy work well.
According to Crisil Research, the scrappage policy will find few takers among owners of buses, passenger vehicles and two- wheelers though its impact on new commercial vehicle sales could be "sizable". For instance, buses owned by state transport undertakings (STUs) have a lifespan of over 15 years which is not the case for those used in the intercity, staff, school and tourist segments.
Crisil Research estimates 45,000 buses (mostly STUs) could be scrapped and replaced. Assuming a three-year window starting April 2022, scrapping of 15,000 buses annually could result in 15-20 percent incremental new bus sales. This is based on the average of 90,000 buses sold between 2016 and '20. All this will however depend on individual states' ability to purchase new vehicles.
As for passenger vehicles, continues Crisil Research, renewal of registration fees is proposed to be increased from Rs 600 to Rs 5,000 (valid for five years) for those older than 15 years. However, the challenge is that they largely operate in rural areas where enforcement of levying higher fees is difficult.
The potential benefit from scrapping a 15-year-old entry-level small car will be Rs 70,000 whereas its resale value is Rs 95,000 — clearly an unattractive option. However, for vehicles over 20 years, the potential scrappage benefit is Rs 50,000 which is at par with resale value and can, therefore, incentivise scrapping.
As a result, 40,000-60,000 vehicles can realistically be scrapped and the incremental contribution to new vehicle sales is 12,000-20,000 units annually for a three-year window. Since this is less than one percent of the annual sales of three million vehicles between 2016-20, scrapping will not contribute substantially to new sales.
In the case of two-wheelers, while renewal of registration fees is proposed to be hiked from Rs 300 to Rs 1,000 (valid for five years) for those over 15 years, the cost burden in absolute terms is minimal. Crisil Research reckons that most of these two-wheelers operate in Tier 2/3 regions and slapping higher registration costs will be difficult to implement owing to weak traffic scrutiny.
The policy could incentivise their scrapping with a net benefit of Rs 3,000-4,000 (vis-a-vis resale value). The rub is that most two-wheelers do not have a life beyond 15 years and volumes (assuming scrappage over three years would account for barely two percent of the five-year average annual new sales volume of 18 million units. Crisil Research concludes that the scrappage policy will provide "no significant lift" to two-wheeler sales.
The biggest bonanza will happen in medium and heavy commercial vehicles where 5.1 lakh units (of over 7.5 tonne gross vehicle weight) are older than 15 years and will head out to the scrapyard. At present, 50,000 trucks are junked every year and incremental scrapping of 3.6 lakh units in the policy's three-year window (incremental volumes of 1.2 lakh annually or 45 percent of annual average sales of 2.7 lakh between 2016 and '20) would be the ideal scenario.
The ball has been set rolling and the biggest challenge is implementation since the Centre will now have its hands full dealing with the fallout of Covid's deadly second wave. The commercial vehicle segment has suffered greatly and to expect felt operators to go in for new vehicles may be more difficult than one envisages. Yet, there is no getting away from the fact that old vehicles need to be scrapped and ensure a clean ecosystem.
RELATED ARTICLES