Badve Group and EVR collaborate to develop RFPM electric motors
The company has already initiated joint development and localisation process at one of its facilities in Pune to make the EV motors and is currently developing prototypes to cater Indian OEMs.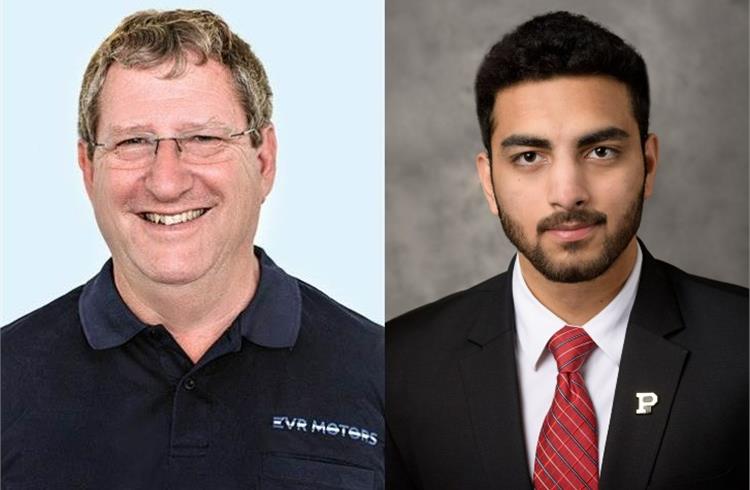 Tier-1 automotive component firm, Badve Engineering and Israeli startup EVR Motors have announced a strategic agreement for manufacturing of the latter's proprietary Trapezoidal Stator – Radial Flux Permanent Magnet (RFPM) electric motors in India. Such motors, the company said, are half the weight and size of similar competing motors. It is also claimed to be equipped with superior power and torque performance, the company added.
The Pune-based Badve Group has already initiated the joint development and localisation process at one of its facilities in Pune to make the EV motors and is currently developing prototypes to cater Indian OEMs. The company plans to ramp up its production to an annual capacity of half a million units by mid-2023 to meet the increasing EV demand.
Sumedh Badve (President, EV Division) said, "This partnership is in line with our core vision of sustainability and net zero emissions through green mobility. We are fully confident that these motors are best suited for adoption in the multi-terrain Indian landscape and will provide an enthralling experience to Indian riders."
The Badve Group has 29 facilities with high levels of automation and specialises in automotive component manufacturing for the two,three-wheeler, PV and commercial vehicle segments. Offering an insight into the reasons for the collaboration, Badve added that being a significant player in the auto component space, the company has a wide spectrum of offerings across the segments, with a majority of its portfolio coming from two-wheeler and three-wheeler space, a large part of it being EV agnostic. "With an aim to become more of a technology company, we want to get into higher value addition and proprietary offerings. The powertrain is the most important element which drives the EV and we are very keen about entering the space," he said adding that the motors will be made not only for India but also for export.
"As the EV two-wheeler and three-wheeler market grows, we want to grow significant market share-over 50 percent or even better than that," he emphasised given the market potential of the product at hand. In addition to the motors, Badve Group's leadership team is currently also evaluating its decision to get into other EV value chains such as battery BMS and telematics amongst others.
Tripurari Kumar, Group CFO, at Badve Engineering also said the company plans to spend around $ 25-30 million in the motors category. In addition, the company plans to spend another $ 20-30 million in other EV component categories such as converters, chargers, amongst others. The overall sustaining capex, on other hand, will come to around Rs 200-300 crore in 2-3 years. "We are looking at a juncture where EV volumes will start taking off, and which we have already witnessed this year. Obviously, there are certain short-term slowness due to one or two incidents here and there, but the sector is poised for strong growth on the EV side," he added continuing that the EV-related products are currently manufactured primarily at its Pune plant. Efforts are on start another one in the North to cater to the auto cluster in the region. "We are already present in seven States and it will not be very difficult for us to expand in these areas as we have a large presence there" he continued.
In the three-wheeler segment, the collaboration will address both the commercial and passenger vehicles markets (L3 and L5 categories), which are expected to grow in the coming years. The two- and three-wheeler vehicles constitute around 90 percent of the Indian electric vehicles market.
Opher Doron, CEO of EVR Motors added, "Together with other recently announced agreements, this partnership will expand our total addressable market to encompass the most significant OEMs in the strongest e2 vehicle market sectors in India. EVR is proud of the trust our customers place in us and our technology, and of the opportunity to play a significant role in electrifying Indian mobility. EVR is now developing a variety of motors, suitable for a variety of most mobility and industrial applications."
Also read
EVR Motors partners with Badve Group for making EV motors in India

RELATED ARTICLES