Volkswagen sets up new division as a software competence centre
German manufacturer says reshuffle recognises the impact of software and systems to vehicles' driving experience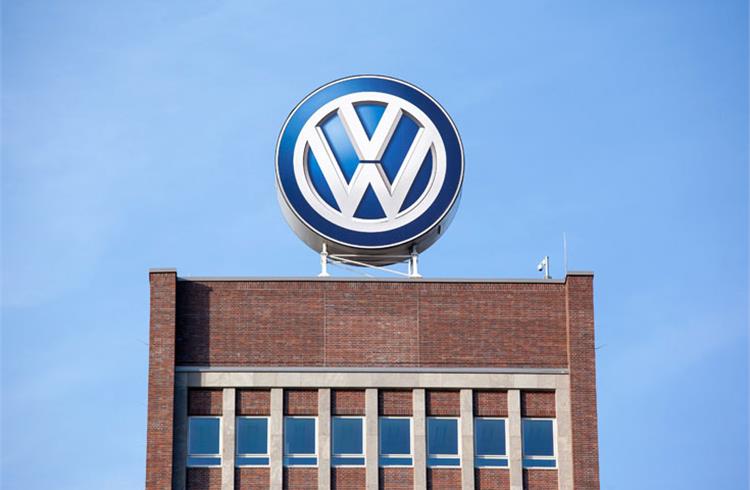 Volkswagen has created a new division, Digital Car and Services, in recognition of the increasing importance of software to the performance of its vehicles.
The creation of the division is one of a number of changes the firm has made to its operations and management, which it says are designed to strengthen "the steering of its business operations".
Christian Senger, who previously headed Volkswagen's eMobility operations, will head the new division and sit on the Volkswagen board.
The division's role is to act as a software competence centre, with responsibility for both the Volkswagen brand and the wider Volkswagen Group.
Volkswagen CEO Herbert Diess said its creation reflected that software "accounts for an ever-growing proportion of total value added, and therefore has a significant impact on the performance and characteristics of our vehicles".
In his e-mobility role, Senger oversaw the conceptual development of Volkswagen's new MEB electric car platform, as well as its upcoming range of ID-branded electric vehicles. His move is one of several on the board.
Ralf Brandstätter, Volkswagen's COO, is relinquishing his management of procurement activities to take responsibility for the company's small, compact and mid/full product lines. He will assume responsibility for what the company describes as "value engineering and quality assurance" within the brand, providing Diess with greater leeway for shouldering the strategic tasks faced by the Group.
Those product lines were previously the responsibility of technical chief Frank Welsch, who Diess said will now be free to focus on his other role – heading group research and development – and "forge ahead with the development of alternative powertrains, future-orientated assistance systems and sustainable mobility for the brand".
Welsch is credited with the development of recent and upcoming Volkswagen models, including the upcoming eighth-generation Golf, which is due to be revealed later this year.
The product safety committee will remain under the responsibility of Diess.
The management of procurement will now be headed by Stefan Sommer.
RELATED ARTICLES