Dyson unveils electric vehicle proving ground
Latest development in Dyson's automotive project is brand's Wiltshire-based proving ground for upcoming electric vehicles
Dyson unveils electric vehicle proving ground
Dyson unveils electric vehicle proving ground
Dyson unveils electric vehicle proving ground
Dyson is famous for its vacuum cleaners but will produce a car by 2020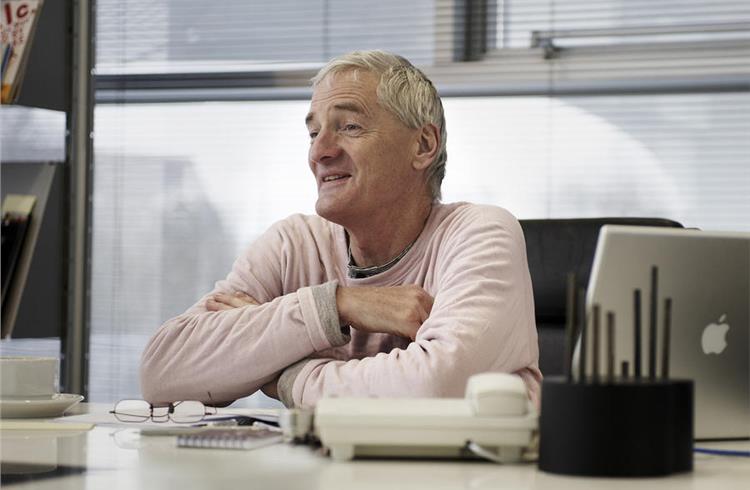 Boss of Dyson, Sir James Dyson
Dyson revealed sketches of some of the car's technology
Sir James Dyson has previously denied his company is working on an EV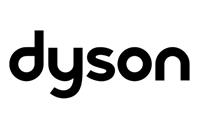 Dyson's road car project has taken a step closer to production, with the brand unveiling its proving ground at Hullavington Airfield, Wiltshire that includes test tracks, motorway-like surfaces, high-speed strips and an off-road course.
The plans suggest a diverse range of electric cars. We already know there will be a three-car line-up, with an SUV almost a certainty, on top of the high-end model already mooted. A sports car will not be part of the range, but a top speed of more than 100mph (161kph) for one or more models is suggested.
With £85 million (Rs 837 crore) already spent on restoring two hangars at Hullavington, Dyson's investment in the site will reach £200m (Rs 1,969 crore) once work is completed, with a further £550m (Rs 5,414 crore) of investment planned once the facility is up and running. Handling, rural and off-road courses are confirmed, as is a skid pan and a high-speed runway for high-speed testing at more than 100mph.
Dyson CEO Jim Rowan said: "Our growing automotive team is now working from Dyson's state-of-the-art hangars at Hullavington Airfield. It will quickly become a world-class vehicle testing campus, where we anticipate investing £550m, creating even more high-skilled jobs for Britain."
Three more buildings will be opened at the site in the next few months, the company revealed, although its automotive employees have already moved to the renovated H86 hangar at the site.
The company also recently trademarked the terminology 'Digital Motor' for automotive use. Previously used only on its household products, the Digital Motor moniker describes a brushless permanent-magnet synchronous motor — the same type found in many electric vehicles currently on the market.
The trademark, filed recently for the European market, applies to both cars and non-road-going machines, although the use of the trademark in an automotive context is a first for the company. Dyson's first car is due next year and the brand also wants to grow its EV programme workforce by 300 people in a bid to ramp up the pace of development before the vehicle reaches the market.
Dyson, a leader in vacuum cleaners and hand dryers, already has 400 employees focused on the project, but is now "looking to fill an additional 300 automotive vacancies" as it moves into Hullavington, a 750-acre campus that will be Dyson's second research and development site in Britain.
The EV project has been working to produce three models for more than three years. Its first will be a low-volume car produced in fewer than 10,000 units. Company founder Sir James Dyson said this model will carry a premium price tag but will not be a sports car (see below for more details on this model).
Dyson will use this low-volume first model's development and production period to establish relationships with suppliers so that when it focuses on future models, which will include mass-produced cars, it will already be an established manufacturer.
The British company plans to produce two mass-produced EV models after the low-volume debutant. If all goes well, the brand intends to continue developing EVs in the future.
Dyson is working to produce its cars with solid state battery technology. This advanced battery chemistry, which uses higher energy density cells that are quicker to charge and store more energy than current liquid cells, is predicted to make it to market in time for the brand's second car, possibly at the start of the next decade.
This would place Dyson at the front of the race to bring solid state batteries to market. Of the existing car makers, Toyota has been most vocal about its plans to introduce the technology in the coming decade. A BMW spokesman recently claimed that the company is also making good progress, while Porsche has hinted that solid state EVs are in its product plans.
Dyson's solid state development appeared to have taken a hit when its battery expert, Ann Marie Sastry, left the company in late 2017. Dyson told Autocar UK at the time that it doesn't "get into specifics on personnel matters" when questioned on the matter.
The brand is also investing in artificial intelligence along with a long list of other cutting-edge digital technologies, including robotics and machine learning. Although not officially linked to its car programme, this suggests Dyson will be well placed to integrate autonomous technology that can 'learn' into its earliest vehicles.
Dyson's first EV
The first car's development is being funded by £2 billion (Rs 19,686 crore) in investment from Dyson and the project has received support from the British Government.
Dyson is keeping details such as performance and range secret, but the first model won't be a mass-market car like the Renault Zoe and Nissan Leaf; instead, it will be aimed at a more tech-oriented market. Dyson's existing household goods tend to be more expensive than the competition, suggesting that the EV's market position will be firmly in the premium segment, similar to that of Tesla.
Insight: why is Dyson launching an electric car?
There's no definitive word yet on where the car will be built, but Sir James revealed to Reuters last year: "Wherever we make the battery, we'll make the car; that's logical. So we want to be near our suppliers; we want to be in a place that welcomes us and is friendly to us, and where it is logistically most sensible. And we see a very large market for this car in the Far East."
Dyson has a large market presence in the Far East, so Chinese production isn't an unrealistic prediction, although the car is being developed in the UK.
In the announcement of the EV plan, Sir James took swipes at the Governments' push for diesels and the Dieselgate emissions scandal. "Governments around the world have encouraged the adoption of oxymoronically designated 'clean diesel' engines through subsidies and grants," he said. "Major auto manufacturers have circumvented and duped clean air regulations. As a result, developed and developing cities are full of smog-belching cars, lorries and buses. It is a problem that others are ignoring."
He revealed that a major aim is to reduce air pollution from cars "at the source", saying: "I committed the company to develop new battery technologies. I believed that electrically powered vehicles would solve the vehicle pollution problem. Dyson carried on innovating. At this moment, we finally have the opportunity to bring all our technologies together into a single product.
"We've started building an exceptional team that combines top Dyson engineers with talented individuals from the automotive industry. The team is already over 400 strong and we are recruiting aggressively. I'm committed to investing £2bn on this endeavour."
The EV will be Dyson-badged, unlike Google's Waymo project and Apple's autonomous car efforts that focus on components for other cars. Dyson is not planning to seek help from other manufacturers to bring the car to production.
RELATED ARTICLES