CIE Automotive sells its forging business in Germany to Mutares
CIE Automotive's forging business was integrated into CIE in 2013, within its alliance with India's Mahindra & Mahindra; the company now seeks to redirect its financial and management resources to higher return activities.
CIE Automotive has, earlier this month, announced the sale of its forging business in Germany to Mutares. Mutares is a global private equity investor, headquartered in Germany, specialised in acquiring medium-sized companies and carve-outs in special situations, which show operational improvement potential.
The forgings business comprises the sale of 100% of the share capital of Schoneweweiss & Co GmbH, Gesenkschmiede Schneider Gesellschaft mit beschränkter Haftung, Falkenroth Umformtechnik GmbH, and Jeco-Jellinghaus Gesellschaft mit beschränkter Haftung.
With around 600 employees and sales of 220 million euros in 2022, these four companies specialise in the manufacture of forged and machined forged components and are primarily oriented towards the European truck market. The enterprise value of the transaction amounts to 55.5 million euros, which is equivalent to around five times the 2023 proforma recurring EBITDA.
On December 15, 2022, the Board of Directors of CIE Automotive had approved the strategic decision of discontinuing these forging activities in Germany and put this business up for sale, registering its consolidated net assets as a "group of assets and liabilities held for sale" at its realisable value in 2022, updating this value as negotiations progressed during 2023. Consequently, as per the company, the sale of the business will not have a significant additional impact on CIE Automotive's consolidated income statement.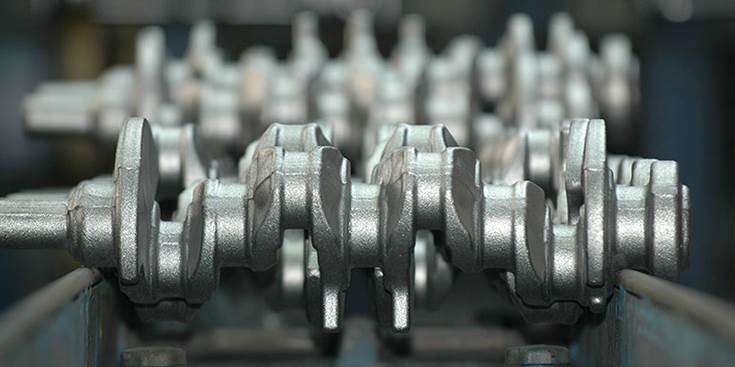 CIE forgings business product portfolio covers passenger vehicles (crankshafts, common rail, pistons, hybrid rotor, exhaust flanges, connecting rods, pinion shaft, CVT components, hybrid driveshaft, flange shafts, differential crown, CV joints and pinions, tulips and outer races, wheel hubs and chassis brackets) and trucks (front axle beam, knuckles, camshafts, spindles, axle shafts and brake camshafts).
According to Jesús María Herrera, CEO of CIE Automotive, "This business was integrated into CIE in 2013, within the framework of the alliance with India's M&M. Over the last decade, we have worked to continuously improve its profitability and productivity, having achieved fully satisfactory results in this period".
He added: "We want to proceed to divest it as we do not consider it core and with the main objective of redirecting financial and management resources to higher return businesses, including other geographies with higher growth potential and other technologies with higher demand from our customers in the context of industry megatrends (decarbonisation, car lightweighting, comfort...)".
CIE's forging operations in India
CIE has a good number of forging plants and operations in India. These facilities comprise those in Hosur (manufacture of forged and machined components with key products being gasoline injection rails), Jigani (steel and aluminium forged products), Haridwar (machining facility for CNC turning of forged parts), Coimbatore (forging of steering column components utilising both hot and cold forging in its processes), Attibele (cold forging, heat treatment and machining plant in Karnataka, focused on the production of small components for the two- and four-wheeler industry), Bommasandra (cold forging, heat treatment, and machining plant catering to India's two-wheeler market) and Pune (crankshafts and knuckles for passenger cars, utility vehicles, light commercial vehicles and tractors).
In May 2023, Mahindra & Mahindra sold its entire stake of 3.19% in Mahindra CIE Automotive, a multi-technology auto components supplier, for Rs 543 crore.
Images: CIE Automotive
RELATED ARTICLES