Vinkesh Gulati: 'Today, dealers are mature enough to handle future challenges'
Vinkesh Gulati took over as FADA's president in September 2020 at the height of the pandemic. The data-driven automobile dealer details about the challenges, the gains and a few misses in his two-year term as the head of the apex dealer body.
Vinkesh Gulati took over as President of the Federation of Automobile Dealers Associations of India (FADA) in September 2020 at the height of the pandemic. In a freewheeling interview, the data-driven automobile dealer tells us about the challenges, the gains and a few misses in his two-year term. He hands over the baton to Manish Raj Singhania today.

What were the biggest challenges when you took over as the 35th FADA president in a time of Covid?
When I entered, we were on the verge of the BS 4 to BS 6 transition. It was a time of extreme confusion as we had to go to the Supreme Court and various local transport commissioners in several states to get clarity about the eligibility of vehicle registrations that could not happen due to Covid. So, things were in a mess when I started and I had to clean it up.
Also, what we thought to be an extended 45-day holiday during the first lockdown in April 2020, ended up being something much bigger, and of an unimaginable proportion. At the time, the biggest job as the president of an association was to give direction to member dealers about how to handle the catastrophe with respect to not just business, but also employee health.
While OEMs were focused on managing customers and giving dealers SOPs for ensuring customer safety, FADA had to jump in to manage the part that was most crucial – ensuring the well-being and health of our employees – and how dealers should support them through Covid insurance policies or by devising some CSR activities to help employees because those at the lower end of the pyramid don't generally have huge savings to tide themselves through such a grim situation.
Moreover, we also had to fight it out with the OEMs with respect to dealer margins and working capital, which was stuck in the inventory as vehicles were not selling due to lockdowns. We demanded certain compensation and I am happy to say that many vehicle manufacturers like Maruti Suzuki India, Mahindra & Mahindra and Tata Motors came up with some policies wherein they cleared our credit notes of 2-3 months later, while also infusing advance cash into the dealerships so as that we were able to maintain our cashflows and give salary to employees, despite practically no turnover happening.
What were the biggest gains in the two years of your presidentship?
After dealing a fair bit with the Covid-incorporated problems, the first thing I did was to start a two-wheeler vertical within FADA. Whenever we talk about the auto industry, nobody realises that 70 percent of the market and dealers represent the two-wheeler category, and almost 25 percent of the 4.5 million workforce is employed with this category of vehicles.
Gulati: "Nobody realises that 70% of the market and dealers represent the two-wheeler category, and almost 25% of the 4.5 million workforce is employed with this category."
It's a sad fact that our own association hasn't given importance to the segment and the hierarchy is such that a majority of the past presidents and post-holders have represented the passenger four-wheeler category. So, it was my vision that in the coming years, a standalone two-wheeler dealer should hold the highest position at FADA. We even organised a Two-Wheeler Conclave in New Delhi following this establishment.
Next on my list was to start the 'FADA Gen-X' programme to motivate future generations of the dealer fraternity to stay put within this business. What usually is a trend is that dealers' children go to overseas for studies and when they return, they have start-ups and high-paying jobs on their minds – nobody is really interested in joining what is largely an OEM-controlled working environment.
So, this programme was extremely important for our future, as normally, dealerships are father-son- driven at the top. The Gen-X wing already has around 100 youngsters enrolled into the programme, which has seen two meetings already getting chaired by renowned institutions like the SP Jain Institute of Management and Research.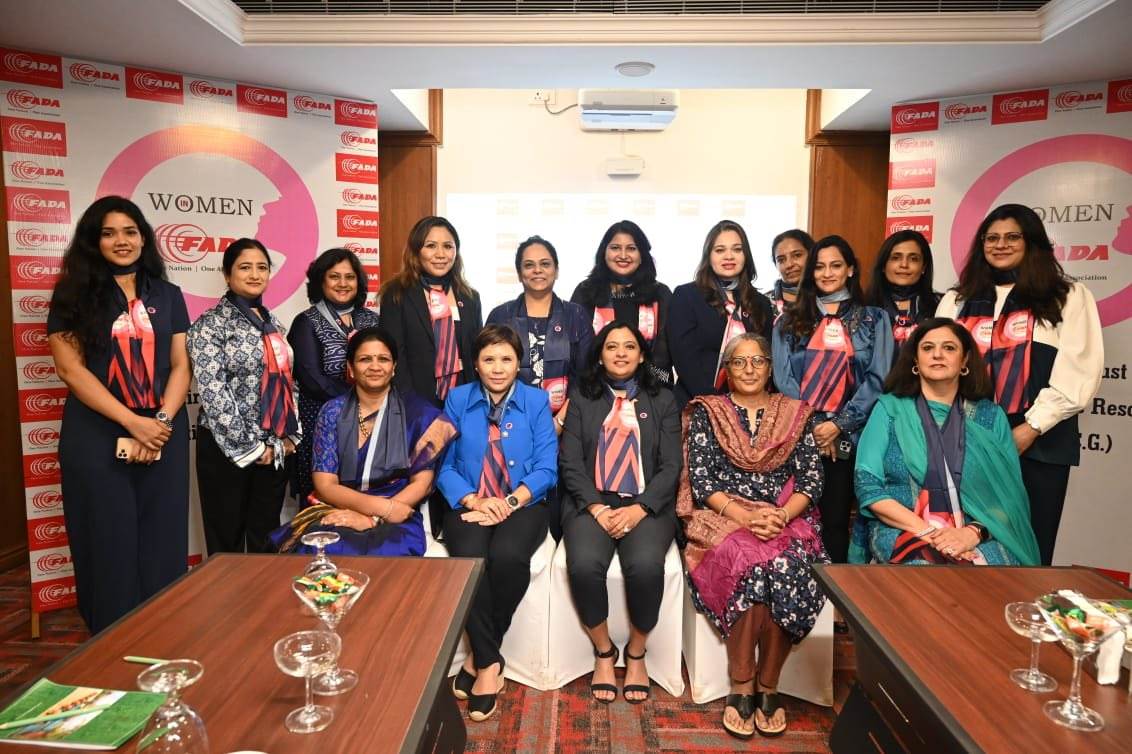 The 'Women in FADA' programme aims to increase the number of women leaders and enhance diversity within India' apex automobile dealer association.
Our latest initiative is the 'Women in FADA' programme that aims to increase the number of women leaders and enhance diversity within FADA. Practically, there are a lot of women handling finance and HR at dealerships, but only a handful like Devki Nanda or Garima Mishra reach the dealer principal level. Furthermore, out of 52 members, the FADA governing council today has only a single woman. I wanted it to grow to about 20 percent during my tenure but this couldn't be possible.
So, the whole idea is to change the mindset of the organisation and at the same time, motivate women to come forward. FADA cannot be an organisation where people who have been in the dealership business for 20-30 years run it at the top. It has to be an agile organisation with average age below 40 years, while having women present across all our functions.
What is the status of the planned law to protect dealers of brands that shut down operations in India?
The law is still under works. We have already drafted the basic law that the government needs to work on, and there have already been 10-15 questions that have been raised about automotive dealers by different MPs over the last few months. I believe in a month or two we will be pushing for a private member bill.
While the government has acknowledged issues that need to be resolved and an Auto Dealer Protection Act is being worked upon, there is still confusion as to whether the Department of Heavy Industries (DHI), Ministry of Micro, Small and Medium Enterprises (MSME) or Ministry of Road Transport and Highways (MoRTH), will be the mother body for FADA. I have personally met 15-20 ministers and have told them the plight of automotive dealers, and discussed crucial things that need to be taken forward. But if I say things are moving, they are definitely not happening barring the communication.
Moreover, what FADA has also worked upon is a dealer agreement, wherein we have charted out a comparison between the dealer agreement between a dealer-principal and an OEM in India with that in international markets. Overseas, dealer agreements are quite different and are protected by laws such as the Franchise Protection Act in the US, Auto Dealer Code in Australia and the Code of Conduct in the UK. However, in India, there is only a Contracts Act which unfortunately doesn't support the dealers' rights and most agreements, therefore, are biased in the OEM's favour.
So, we have come up with a Modal Dealer Agreement, which will be introduced at the upcoming FADA Auto Retail Conclave on September 13 in New Delhi. While we still do not expect OEMs to follow the path of this modal agreement, at least we would have something to talk on the grounds of merit and the correct process. In the coming times, I think we will be able to push OEMs to rejig things which hurt automotive dealers the most in these agreements.
Vinkesh Gulati is very active on social media and his tweets depict the real-world retail market numbers across vehicle segments.
You have been very transparent with retail data and your social media messages. How has been the response from the industry and customers?
Very frankly, I have received lots of negativity for my blunt responses as people don't really like things until they are sugar coated. But from my perspective, I have nothing to be afraid of if I am not telling anything wrong. Initially, there were a lot of brickbats from the industry itself for calling out the truth and bringing out the real scenario. However, over time, I have built great rapport with everyone in the space, right from OEMs to other industry bodies and government ministries. That's what I have earned in the last two years. When one talks with facts, people cannot push you into a corner.
The only area where I feel I let down of what customers expected out of me was in case of Ola Electric. While I never challenged their D2C concept, I always maintained that their processes were wrong. Moreover, being a start-up, there was no proof to the truth behind their booking claims. Calling them out actually made me anti-Ola in the world of social media, but that honestly, doesn't bother me.
However, in the process, a lot of customers started reaching out to me with the problems they were facing with Ola Electric, but I realised nobody could really help with the way the company was moving initially. That is where I felt really bad for people who were reaching out to me and I couldn't help them.
How are dealers placed today to handle the challenges of the business?
Nobody, not even OEMs, are prepared for the kind of challenges the auto industry has to witness today. Having said that, we are definitely more intelligent, more resilient and more flexible than we have ever been. So, while we do not know what is going to happen next, today we know how to handle these challenges.
Take for instance the example of the direct-to-consumer or D2C retail model. While we know that it will come, whether in the next five or ten years, that could be a question, but as a fraternity, we are ready to handle the situation. Moreover, considering the geographical diversity of India, we are also certain that the D2C model cannot foray 100 percent into the market.
So, we are becoming more frugal and we know that we can't treat this business as a 7-Star hotel. We have to remain frugal and still give the best experience to our customers.
Furthermore, one breakthrough that has happened is that today everybody knows that dealers are represented somewhere, which would call for repurcussions if there's any knee-jerk policy that gets framed.
Today, we are mature enough to handle things going forward.
RELATED ARTICLES