Siemens' Andrew Macleod: 'Only an increase in R&D activity could lead to innovative new solutions'
Andrew Macleod, director of automotive marketing and a mentor at Siemens Business on the scope of research in the automotive industry and roadmap for autonomous vehicle technology.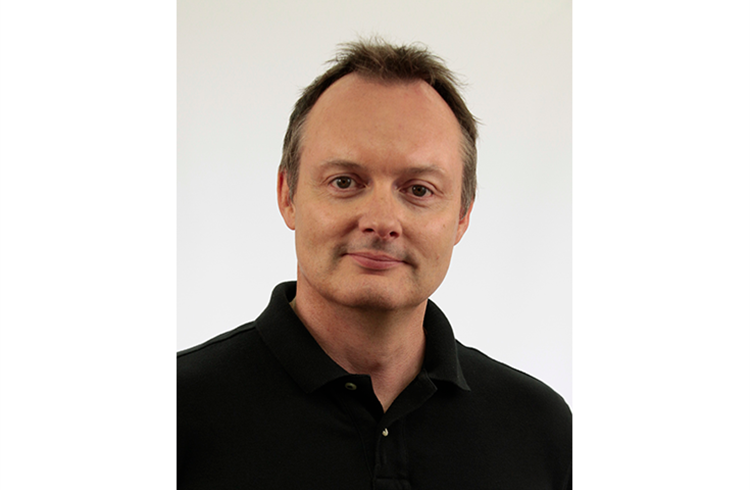 Siemens says investments into EV development by startups, OEMs and tech companies is currently in billions and this includes several Indian companies like Tata Motors, Mahindra Electric, Hyundai, Ather, Greaves Cotton and many others. Andrew Macleod, director of automotive marketing and a mentor at Siemens Business talks to Autocar Professional on the scope of research in the automotive industry and roadmap for autonomous vehicle technology.
What is the current scope for R&D in the automotive industry?
R&D activity in the automotive industry is focusing on the four main drivers of new mobility- autonomous, electrification, connected and shared mobility. We see attention and investment in digital enterprise solutions and digital simulation before physical prototyping. Significant challenges remain, specifically with the integration of electrical, mechanical and software systems, managing functional safety for autonomous systems and energy efficiency and light-weighting of electric vehicles.
What is the Digital Twin technology and what are the challenges in adopting it for India?
With the digital twin technology, companies can create the most robust digital representation of automotive systems and real-world transportation environments and implement these solutions in the real world – blurring the boundaries between engineering domains and between the digital and physical worlds. The main challenges are:
-Automotive companies (OEMs and Suppliers) adhering strictly to the product development process and institutionalising these tools into their core processes.
-Diversity of tools
-Lack of familiarity with effectively using digital tools
-Senior management focus and discipline to ensure processes are strictly followed


Of Digital Twin of product, production and performance, which is the most suitable for the Indian automotive industry?
The technology of digital twin for product, production and performance are all equally valid for the automotive industry, from the development of complex electro-mechanical products including embedded software to manufacturing line modelling for the new challenges associated with electric vehicles to monitoring and adapting physical prototypes in the field. We see a lot of the automotive development focusing at the product level and companies like Siemens offer a holistic digital twin, blurring the boundaries between different engineering domains and enabling industry collaboration via an open, flexible ecosystem. We are working closely with local government and universities like the Indian Institutes of Technology(IITs), National Institute of Technology (NITs) through an academic partner program to build up future digital talent; Joint Centers of Excellence- CoEs is one successful model.

What is your view on the whole electric car development in India?
Electric vehicles are the best examples of where we could reduce the cost of physical prototypes and get products to the market faster through a comprehensive digital twin. For example, solving the challenges of thermal management within the battery is managed via computational fluid dynamics (CFD) simulations in the virtual world and enables optimum vehicle range and battery life. Weight reduction through managing heavy components such as the wiring harness is proven out virtually before committing to physical design. This includes the challenges of managing multiple voltage domains within the vehicle.
Globally, investments into EV development at startups, established OEMs and tech companies come to billions of dollars. Some of the brands who have published information on this direction include, Mahindra Electric, Tata Motors, Hyundai, Ather, Greaves Cotton, Okinawa Autotech, amongst others.

Similarly, what is your take on autonomous vehicle technology?
Autonomous vehicle development is accelerating, with many industry collaborations across the chip, vehicle and city level. We are enabling this collaboration by, for example, offering a digital twin of an AV chip, powering a virtual autonomous system in a vehicle, then driving and testing that system in a virtual city, under complex driving scenarios. This is another example of the importance of working across domains to solve new problems associated with validation and verification of autonomous vehicles.
Can you explain the recently increased interests in the AGVs?
Automated Guided Vehicles, or AGVs, are usually associated with manufacturing processes and are incorporated to increase productivity and efficiency within the manufacturing environment; We can model the entire manufacturing flow using the digital twin of production to blur the boundary between virtual and physical manufacturing worlds.
RELATED ARTICLES