'OEMs are expecting technology providers to support them in the long run'
Hitesh Garg, Vice President at NXP Semiconductors, is confident that the chip expert has all the right hardware tools to enable the auto industry's SDV aspirations.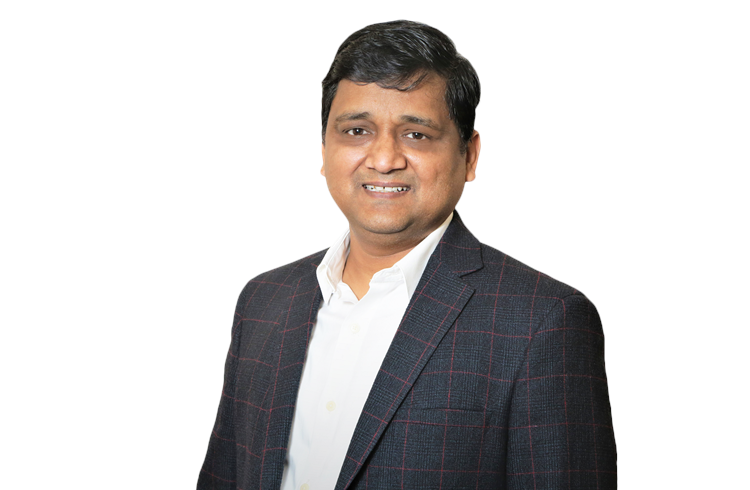 With vehicle manufacturers increasingly exploring feature subscriptions as a key pillar of revenue and growth, vehicle architectures are shifting towards software-defined vehicles (SDVs), which can receive over-the-air updates to activate or deactivate a desired functionality. NXP Semiconductors is one of the players in this tech-game.
What are the key automotive solutions offered by NXP Semiconductors in India?
While our solutions are looking at the global needs, at the same time, India is becoming a very important geography for us. So, whatever
solutions that we are cooking for the world, they are also deployed in India. India is the third-largest passenger vehicle market in the world, and
that is determining our product development strategy to solve the needs of our domestic customers.
We offer capabilities on the sensing side, wherein we are the leading technology provider in automotive radars. We are also very strong in
the edge computing domain, as well as in connectivity with our Gigabit Ethernet automotive Ethernet platform in our portfolio playing a key role.
We have also recently tapped out a state-of-the-art zonal processor, which has more than 16 billion transistors. Apart from these, battery
management solutions are also a key part of our offerings. Therefore, we offer end-to-end automotive solutions, from connectivity, to telematics, infotainment, safety, and battery management, particularly catering to EVs.
How is NXP Semiconductors enabling the automotive industry's drive towards ADAS and SDVs?
From a semiconductor solution standpoint, we come with the most advanced chips, with our solutions focusing on providing the lowest-possible
latency. That is where a radar is the best solution as it offers possibilities of 4D imaging, which are critical to take decisions in these safety-
critical systems. While this is one aspect of our ADAS offerings, we also provide connectivity solutions with our Gigabit automotive Ethernet,
and we are also working on a roadmap to go up to 10-gig Ethernet.
As all big OEMs come to us to understand the future vehicle architectures, we are giving them an idea from the NXP standpoint and driving
them towards making the partitions design right with a zonal architecture-based vehicle. With software-defined vehicles (SDVs), portioning is
very critical as we now need to consider cybersecurity seriously more than ever before. So, while we are currently having such discussions,
having these chips as the hardware is key. The good news is that we have all the hard pieces to make the vehicle of the future a fully software-
defined vehicle.
How are future vehicle architectures changing from the standpoints of electrification and cybersecurity?
We are rethinking the car architecture from a software defined vehicle perspective, and to consolidate various ECUs into a few high- performance computing (HPC) hubs like zonal or edge processors — our technology roadmaps are also changing. We would like to have a central system which could enable any feature that our customers or the vehicle user demand. This is what we are developing, and would want to offer to our customers, be it around battery management, airbag control unit, or infotainment, among others.
In terms of cybersecurity, it is the right partitioning of the architectures into various zones which is extremely critical. While there are various functional standards – SLA, SLB, SLC and SLD – with the latter being the highest standard for functional safety, we aim for it to ensure that even if something wrong happens with the chip, it should not be damaging for the vehicle, or the life of the vehicle occupants.
How is the industry's reliance on technology providers changing with the shift towards EVs?
This is the trend in the industry right now. More and more OEMs are expecting technology providers to support them in the long run, and once
they latch on to a technology provider, OEMs are willing to stay with them for a prolonged period. That is why vehicle manufacturers are evaluating the future roadmaps of technology providers, to continue evolving their products with the advancement in technology.
With the shift towards EVs, and the transition from a mechanical engine to an electric powertrain, and a software-defined vehicle, OEMs want to be doubly certain about their partners' capabilities in building and sustaining these platforms. While at one end, this shift is making us push ourselves to cook the right solutions for our customers, it also requires a vision-based thinking.
RELATED ARTICLES