Nitin Seth: 'The idea from the new platform was to go global and also increase the range.'
The modular LCV, with both left-hand and right-hand drive variants with multiple GVW options will be available with diesel, CNG and also electric power.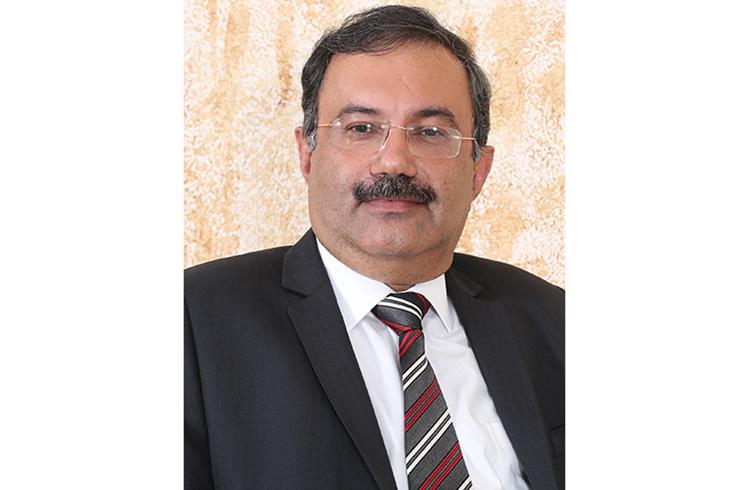 Big brother to the Dost small CV, the new light commercial vehicle in Phoenix platform, indigenously developed right from scratch, Bada Dost LCV, aims to make headway both in India and global markets. The new LCV is priced between Rs 775,000 – 799,000 (ex-showroom Mumbai) and will be first available in seven states. The potential list includes Tamil Nadu, Kerala, Karnataka, Andhra Pradesh, Telangana, Maharashtra, Gujarat. Pondicherry and Goa are also being considered.
How has the LCV market progressed since the Dost's launch, and what's your outlook for growth in it?
A lot of people asked us in 2011 why did we address the 2-3.5 ton and not the Tata Ace-led segment called 0-2 ton. You remember that? We said no, we feel the market will change and it changed. Some of the people got it wrong and we got it right that time. We got it right, and therefore we want to build on it.
We address only 34 percent of the LCV market, but within that market we never lost market share. We hold an 18 percent share despite being present only in the centre of the market. But we have only 3 vehicles versus 42. When we launched, our vehicle was 2.5 tons and that market was 30 percent of the overall LCV segment. Our view was that this market will change dynamics.
The 30 has become 72. So, clearly market shifted and we were the catalyst for the shift. With the two Bada Dost versions (2.99 and 3.49 tonne), today we address 34 percent of the market, with 50,000 vehicles per annum. Now our job with the help of the Phoenix platform, is to get first to 65 percent of the market. If I am increasing to 65 percent of the market, you can expect the volume will also go up for sure. Today, the market is of 493,000 units. We are expecting this market to slightly come down this year. Then it will go up again because of e-commerce and everything.
Would a 5-year horizon be good enough to have that 65 percent presence?
I think I will hit there.
What is the global TIV now for LCVs and how do you expect it to grow? What will be your target areas? Global LCV market today, excluding lifestyle pick-ups, North America and Europe, is around 800,000 units. We are not getting into Europe, China or Japan. We are getting into areas we know well.
Africa could be a very big market, so does that warrant some kind of facility or production facility outside for LCVs?
Currently our facilities are in Bangladesh and Dubai. If the volume goes up and if the customs duties of many of those volumes countries fall for an assembly facility, the company will look at it. But we are not expanding till we have a volume presence there.
Is there any part in the Bada Dost that's carried over from the Dost?
There's zero carryover other than the P15 engine, which is our IPR.
Secondly, when we designed this vehicle we kept the rear part of the cabin open, so that we can offer multiple variants easily. We strengthened the B-pillar in such a manner that if we take the rear panel out it doesn't collapse or crash. We can create vans, ambulances, and many other configurations. And, this is the first vehicle in the country which is officially a three-seater.
What's the installed capacity for the project?
Currently, installed capacity in Hosur is 80,000 but we can expand whenever we want to.
How many Dosts have been sold till date? Does the Dost still enjoy the lowest warranty cost in the LCV market as claimed earlier?
Around 300,000 units have been sold till date. It still has cheapest warranty cost in the industry. I can claim it is also the most defect-free LCV.
If the Phoenix is scalable, what is the range that you can cater to with this platform only?
You will see that unfolding. Every three months, you will see a new product in both left-hand-drive and right-hand-drive. So the idea from the new platform was to go global and also increase the range.

Read More
Ashok Leyland thinks big with new Bada Dost LCV
RELATED ARTICLES