Marek Reichman: 'There's never been an Aston that has had so much research into its design.'
Aston Martin revealed its first SUV in its 106-year history – the DBX – in Beijing, China, its most important global market.
Aston Martin has just revealed the DBX, its entry into the world of SUVs. This all-important model is aimed at bringing the fizz back into the British carmaker's sales. Marek Reichman, Executive Vice-President and Chief Creative Officer, spoke to Autocar UK's Steve Cropley on what went into the making of the DBX.
What's different about the DBX against other SUVs?
DBX doesn't compromise beauty or performance for practicality or usability. We've designed it to deliver on the proportions that meet the beauty criteria we'd apply for any Aston Martin.
How did you derive the impressive interior dimensions. Did you do the cabin first?
There's never been an Aston that has had so much research into its design, especially to ergonomics and interior space. That began with the decision to tailor the vehicle size and proportions to the specific needs of DBX. The length between the wheels allowed us to optimise cabin space while maintaining a low roofline.
Did you feel constrained by the practical nature of an SUV after all those sports cars?
Not at all. An SUV has to be fun, too. Some others may not be, but ours certainly is. This was never going to be a breadvan. I think of it as a car with its own spirit, an adventurer.

Of which parts are you proudest?
I'm pretty pleased with the way the fastback look of DBX positions the visual mass over the rear wheels, just as you see with our sports cars, without compromising the ingress and egress. That's not so easy to do.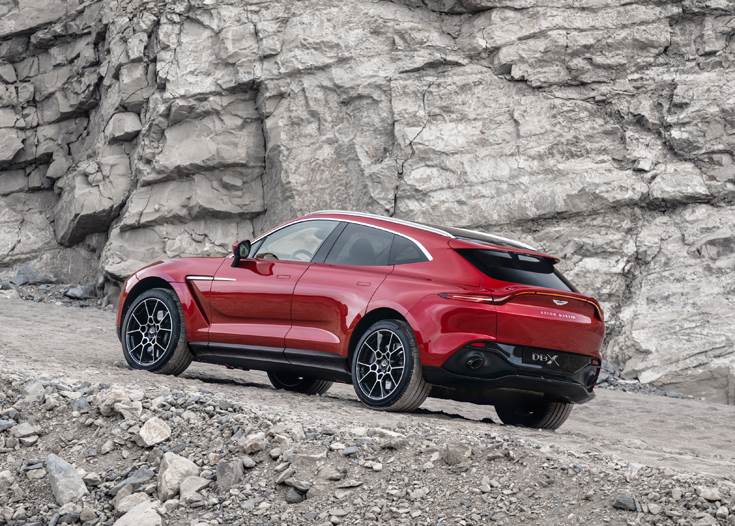 Do you expect loyal Aston buyers to go for the DBX?
Our research tells us 72% of our existing customers have a high-end SUV, but we don't believe success will come from depending on their loyalty. These days, success is about having the best product.
Also read: Aston Martin reveals its first SUV in 106 years: the DBX
RELATED ARTICLES