Ian Podkamien: 'A single Vayyar sensor can easily provide 10-15 different elements to a carmaker,  which results in huge savings.'
The Head of Automotive at Vayyar Imaging, the Israel-headquartered 4D imaging radar company, talks about the company's innovative Radar-on-Chip technology.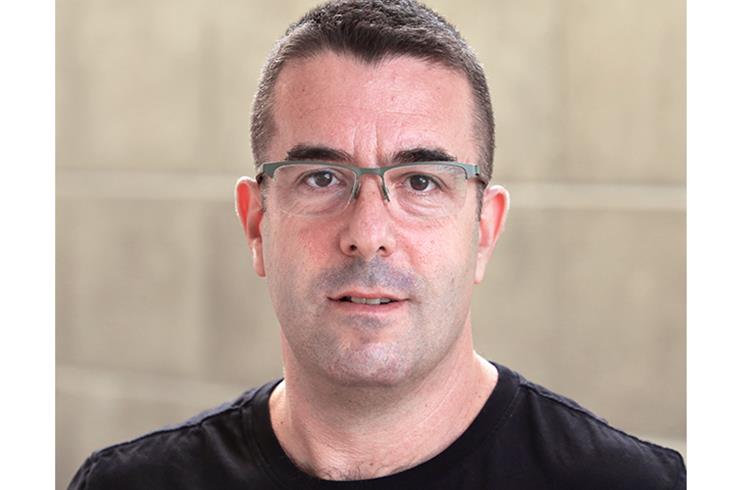 The Head of Automotive at Vayyar Imaging, the Israel-headquartered 4D imaging radar company, talks about the company's innovative Radar-on-Chip technology, improving in-vehicle safety, replacing multiple sensors and helping manufacturers provide unique safety functionalities.
Vayyar Imaging has established multiple partnerships with Tier 1s such as Valeo, Aisin and Brose. What is the progress of these partnerships?
Vayyar Imaging has been working with multiple OEMs and Tier 1s. We see significant receptiveness to our technology because everyone can see the value of the solution and performance that Vayyar is providing. While for OEMs, we are able to provide more features and savings, for Tier 1s it is about multiple functions, and creating differentiation at a relatively low investment, which is what exactly the industry is looking for. Everybody is trying to avoid the need to have multiple sensors, multiple programs of sensor adoptions and we really help with that. Because once you have a platform based on Vayyar, whenever there is a new requirement you can add more features by just updating the software. This is what makes the solution very interesting for our Tier 1 partners and OEMs at the end of the day.
In addition to occupant detection, the Radar-on-Chip (RoC) can replace expensive LiDAR-based solutions and provide OEMs and Tier 1s with ADAS capabilities while reducing the number of sensors required in a vehicle. In hypothetical terms, what will be the ideal replacement of RoCs compared to other sensors in a vehicle?
Let's start with the inside of the car. The Vayyar sensor has got modern 4D antennas working together; the traditional radar has 6-7 antennas, we are able to see in a wider set of view, almost 180-degree in each axis. We have a very high angular angle that translates to very small pixels inside of the car. If the alternative is like a half-a-metre pixel size, we are talking about 5cm of pixel size. When you have a wide-range of view and high granular imaging capability, you can start having multiple functions. We are able to create real-imaging inside of the car identifying the passenger, dimensions, postures, location and movement among others.
Once you have that, you can now create multiple functions. For instance, with one Vayyar sensor inside the car, you can get alerts about child presence covering all rows, replacement of the pressure / weight sensors of seatbelt reminders, mechanical switches for pre-tensioners, replace mechanical switch for the airbag activation and replace the more high-cost weight sensor for airbag deployment. In case of a car accident, we can provide information about the movement and respiration rate of each passenger individually. This is a sensor that does not exist today, but if someone wants to have it they need to put another sensor and we can provide information about driver monitoring system like head nodding, slowing down movement, changes in respiration rate. Apart from safety features, there are also convenience applications like intrusion alert. As the sensor has a wide range of views, it can even 'see' outside of the car and can detect the presence of people close to your vehicle and in a similar way deal with macro gestures. There are easily 10-15 different elements that Vayyar's one sensor can provide to the industry.
What would the estimated cost savings be for customers opting for the Vayyar RoC?
It has many aspects but the Vayyar sensor cost is similar to any other sensor in the market. When you compare single function-to-function comparison, we are already in comparable price range but we provide a richer, safer and robust solution along with multiple functions. Usually a sensor in the car is a few tens of a dollar, the cheapest one. In this case, you are replacing 10-15 different elements which is a significant cost saving on direct saving on the cost of the sensor.
There is a secondary saving in the wiring, as each sensor is not standalone. Sensors need to be connected with wires, need power, connectors and save a lot of wiring in the car as well. That comes with the indirect benefit of production line cost — more sensors, more workers at the production line, more time, more yield loss, as sometimes you need to fix the installation. Here you minimise all of that, and this is per vehicle.
The other saving is on investment on programs. Every new sensor added needs an OEM to have a new program, which means starting to source vendors and integrate. It is a really long project with a lot of testing, validation and qualification of the sensor to be of the automotive grade. Since it is a pretty high pace of new requirements as new safety regulations keep coming in, it is not sustainable to be in a position to keep adding new sensors over time, and everybody is looking at a platform.
In brief, we are enabling saving in terms of the cost of sensor, wiring, labour, multiple programs and also it is not just the cost but more importantly saving the risk of missing a launch. Because if you start an innovative program, you don't know when you are going to complete it — by having a sensor today that can provide child detection and seatbelt reminders in both rows for cars in 2023, what you see is what you get. We do the full solution, a one-stop shop enabling our partners their final application layer and do the connectivity to the vehicle, and that helps in reducing a lot of the risks and investments.
It will be the same approach for outside of the car. We will be able to replace multiple sensors that are out there today as they have a limited field of view, performance, blind spots and all of that is similar.
That also means reduction in weight for vehicles?
Yes. For electric vehicles, it means big savings because it extends the battery life as well.
How is the response to Vayyar Imaging from the Indian market?
I will not get into details but the Indian market is lagging a bit in comparison to the world. We will be very happy to engage with the auto industry in India. Vayyar is a 10-year-old company. We started making solutions for breast cancer screening, a cheap portable, affordable, low-radiation device. We are in the business of elderly care solutions, automotive and safety. We are trying to provide safety solutions to make the world a little better.
In automotive, we want to make sure that high safety capabilities are not limited to just high-end luxury vehicles but adopted and available in all different types of cars. Even if I do not drive a luxury car, my family as also others deserve to have high-safety capabilities. That's what we are trying to provide — one sensor, one platform, multiple capabilities, low-cost, easy to adopt with higher safety level and thus helping everybody.
Creating awareness of the RoC must be challenging. How are you addressing this?
At the end of the day, it's conversations like this that help increase the awareness. But we also rely on the network of our Tier-1 partners as they have a presence across all geographies to engage locally. That is why we are not trying to do everything by ourselves. We have Tier-1 and Tier-2 partners, but clearly we need to and will invest more in creating awareness in India.
Since you already have multiple partnerships with global Tier 1s such Aisin, Valeo and Brose, will you be open to partnering with Indian Tier 1 suppliers as well?
Of course. We are aiming to provide affordable, high-end safety solutions globally. For us, it is important to have the right local partners to expand in the regions and that's the way we are working, step by step.
How big is potential market size for RoC?
This is all about safety needs. For Euro NCAP safety protocol, we are helping in saving new sensors and replacing existing sensors. In theory, every car should have a sensor like this (Vayyar) eventually, so the potential is everybody. I hope it will have a relatively fast adoption rate, but in principle each person needs to have child presence detection, rich or poor people. Americans, Chinese, Japanese and Indians, everybody has kids. Everybody needs to have reminders, seatbelt reminder, optimised airbag deployment — the potential is the whole global market.
What is the accuracy rate for Vayyar'sRoC versus your competition?
We have been testing our solution for almost two years with real humans, not just dolls or emulators. We have done thousands of tests in hours using real humans from five-day old newborns to big adults, both in static and driving tests, which is just by Vayyar. In addition, our Tier 1 partners and the OEMs that we are working with did similar testing and validations by themselves. Accumulatively, we are talking about tens of thousands of test scenarios with very high accuracy rate.
We are able to detect someone in the car, differentiate between each seat, can count accurately how many people are in the car, where they are exactly seated, as well as differentiate between an infant and an adult. This is very important because of a false-positive alarm. If you have left an adult in the backseat you do not want to get an alarm; you need to be alerted only if you have forgotten a baby. Our high-resolution, high-precision allows us to create very stable algorithms to identify, count and classify. Once you have all of that, you have a winning block for all the other functions. The accuracy rate is around 98 percent.
In addition to the indoor functions, the RoC can also provide ADAS functions. Is that something which can be a business driver, given the focus on Level 1, 2 autonomy?
Vayyar also has short- and medium-range solutions that cater to ADAS. We are into providing full 360deg coverage outside of the car. The short-range is zero to 30 metres and the medium-range is up to 100 metres, depending on the application. The functionality is more dependent on the manufacturers. Our job is to provide a very high-resolution 4D point cloud, in a high-speed, high frame-rate in high-resolution elevation and horizontally, and then it serves a wide-range of applications, but it will be tailored by the Tier 1s and OEMs as per the need. It can be done entirely integrated inside of the chip because you have all the processing power in the chip itself or it can be used in fusion with our point cloud with other sensors.
In case you want to go to Level 4-5 autonomous capabilities, you require multiple technologies providing fusion, but if you want to do parking assistance for a robo-taxi it can be done completely by our technology, helping save a lot of costs.
Globally, how many OEMs are engaged with Vayyar directly and through your partners?
We are talking with the majority of global OEMs. You can expect Vayyar-based solutions out in the market for model-year 2023.
You mentioned that the solution is not just for luxury cars but for all cars. Does this mean you are engaging with mass-volume carmakers?
We are a Silicon Valley company and need to have mass market. Our target is to work with the top 10-20 OEMs in the world — that's our main focus. But it does not mean we are not talking with smaller OEMs because of working with so many Tier 1s as they are able to sell to multiple OEMs. We believe that more the merrier. We are talking about high-volume mass production and not the niche segment.
Do you have a formal setup or plan to have one in India? Being a major R&D hub, do you think it may play a role in your future roadmap?
Not yet but it is definitely one of the coming steps of Vayyar at a later stage. India is a huge market, and we certainly need to be part of it but step by step.
It depends on the economics and how fast we evolve. We are growing very rapidly and see a need for our solution globally; the best way to fulfil that is to have a local presence. Now with Covid-19 lessons, you can do a lot more remotely, but it has its limitation. The Indian market is big enough to be there once we move to the next level.
Vayyar Imaging has recently won the Clepa Safety Innovation and CES Awards. How does such recognition help the company?
The award is important for two reasons. The CES Award is a huge organisation; they see millions of types of products, and if they have chosen our product they probably have a filter and KPIs to select us and not someone else. The Clepa Award is even more interesting because it is done by the automotive industry for the industry in Europe. If they have awarded Vayyar for our safety innovation, it means that they understand the value of our solution. As a company that is building its way up, recognition from such distinguished entities and organisations is meaningful because you are getting another start of recognition. At the end of the day, you are raising the awareness and people are recognising your quality, solution and innovation. It helps decision makers to decide better.
This interview was first published in Autocar Professional's January 15, 2021 issue
RELATED ARTICLES